A Ferrari F430 has been absolutely destroyed after catching fire while driving on a Hong Kong highway.
While some details about the incident remain unclear, we know that the Italian supercar caught ablaze out of nowhere without the F430 actually crashing. Interestingly, it has emerged that two months ago, the driver smelt gas fumes while behind the wheel. The blaze took place just five days after the problem was reportedly fixed.
As the images show, the fire started in the engine bay not long after the driver noticed smoke and flames while driving. Before fire crews could arrive and extinguish the blaze, the F430 was a complete loss with it burned down to bare metal.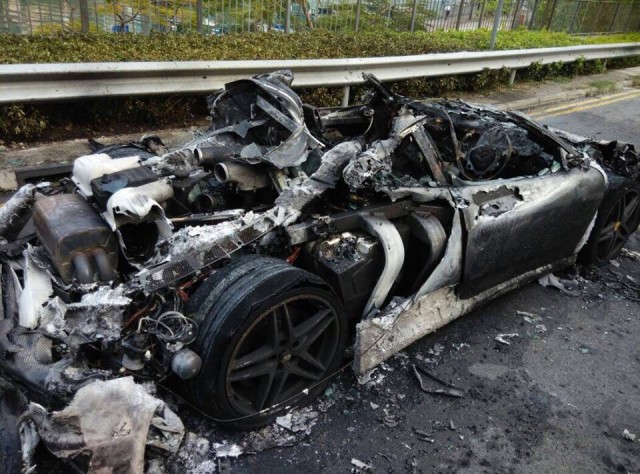 At the time of the fire, the driver and his children were onboard but thankfully, all were evacuated safely. According to the driver, the car only had third party insurance.