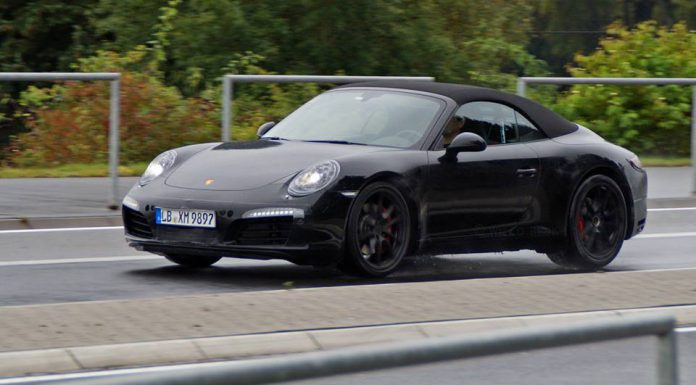 Last week reports surfaced indicating every model variation of Porsche's facelifted 991.2-generation 911 will be turbocharged. These rumors are supported by sightings of turbocharged 991-generation Carrera prototypes being frequently spotted testing near the Nurburgring and in other parts of Germany, with the latest sighting coming courtesy of Wilco Blok.
This model is apparently powered by the rumored 2.9-liter twin turbocharged inline-six cylinder engine slated for use in the upcoming Carrera. That engine will produce around 400 horsepower and 400 lb-ft of torque, while the Carrera S' 3.8-liter inline-six will also receive two turbos to boost output to around 530 horsepower and 520 lb-ft of torque.
Turbocharging the majority of the 911 lineup will boost the performance of the cars while making them both more efficient and friendlier to the environment. Some purists will be upset to see the naturally-aspirated inline-six go, however hard core track-ready variations of the 911 such as the GT3 may remain turbo-free for the time being.