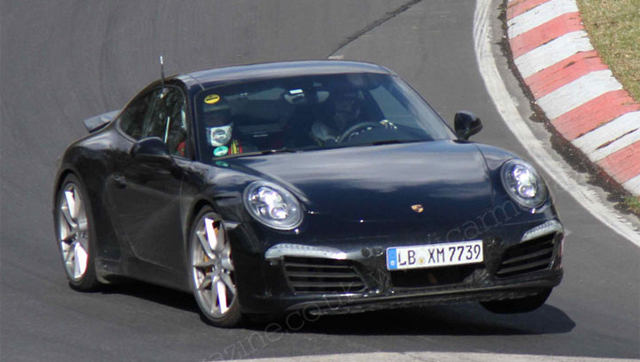 It is widely acknowledged that Porsche is feverishly preparing a facelift for the 991-generation of the Porsche 911. It has only just emerged however, that the facelifted 911 range will see the introduction of turbocharged engines for even the most basic 911 models.
As a matter of fact, Car Magazine claims that the 911 Carrera and Carrera will make use of smaller, 2.9-litre flat-six turbocharged engines rather than the current 3.4-litre units. Thanks to the introduction of forced induction however, power will reportedly increase to 400 hp and 400 lb-ft of torque. As for the 2015 911 Carrera S, even more impressive power gains are expected from its turbocharged 3.8-litre flat-six. As a matter of fact, the car could deliver an incredible 530 hp and 520 lb-ft of torque.
To put those figures into perspective, the current 911 Turbo produces 520 hp so its engine will also have to be seriously boosted to ensure it isn't rivalled by the cheaper 911 Carrera S.
For the 991-generation 911 GT3 RS due out soon as well as the facelifted 991.2 GT3, Car Magazine believes that they will remain naturally aspirated for the time being.
[Via Car Magazine]