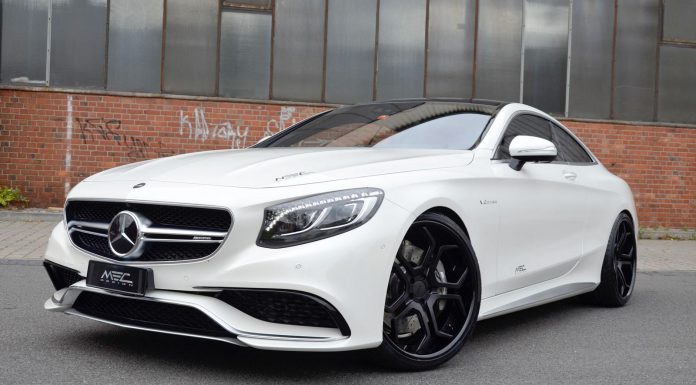 A few months ago, tuning company MEC Design revealed their upgraded Mercedes-Benz S63 AMG Coupe. Now the German manufacturer has revealed another tuned S63 AMG Coupe with this one dubbed 'White Sugar'.
The car has undergone a selection of cosmetic and performance oriented modifications to separate it from the 'regular' S63 AMG Coupe which is already an extremely impressive car. Such changes include the fitment of new MEC Design CC5 wheels measuring 22×9.5 at the front and 22×11 at the rear with 265 and 305 tyres respectively.
Elsewhere, the car has been lowered, fitted with a stainless steel MEC Design exhaust system with valve control, MEC Design floor mats as well as a TV system.