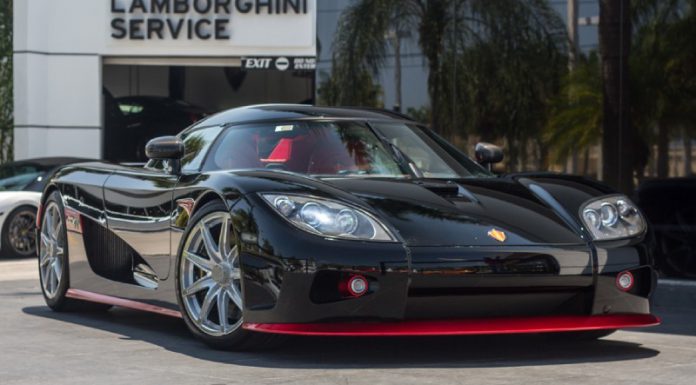 With just a handful of Koenigsegg CCXR examples produced, the car is one of the rarest models produced by the Swedish hypercar manufacturer. Now one of those four cars is up for sale in the United States courtesy of Prestige Imports in Miami Beach, Florida.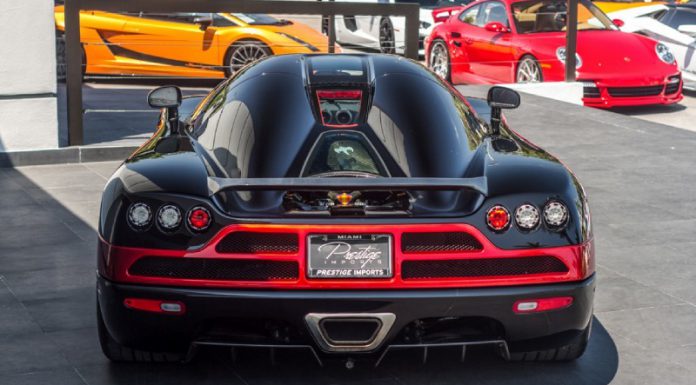 This particular 2009 Koenigsegg CCXR features a gloss black body alongside a host of red exterior accents and some small carbon fibre parts like the insides of the headlights. It has travelled a mere 1247 miles and is relatively untouched as a result. Because of this, the bright red interior looks brand new. The asking price? Just under $1.2 million.
Under the hood, the Koenigsegg CCXR features a 4.8-litre twin-supercharged V8 engine producing 1004 hp at 7000 rpm and hits 100 km/h in just 2.9 seconds and a claimed top speed above 400 km/h! It can run on E85 Ethanol, E100 Ethanol and 98 Octane fuel.