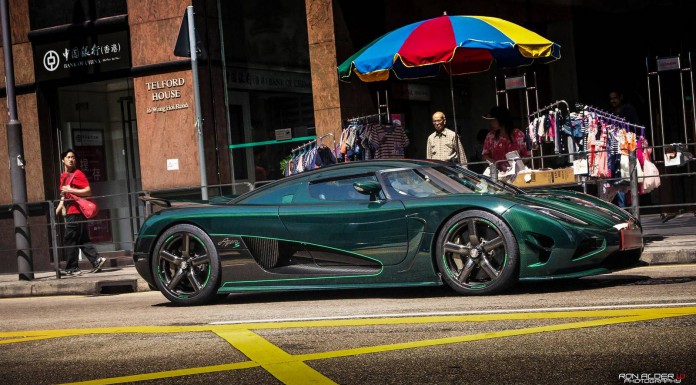 First delivered to Hong Kong back in late 2012, this stunning green carbon fibre clad Koenigsegg Agera S continues to turn heads unlike almost any other rolling through the streets of Hong Kong and that includes many limited-edition Zondas.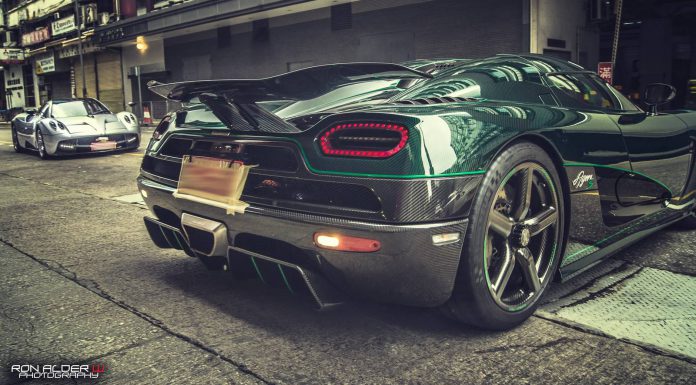 This particular Agera S is unlike any other to roll out of the company's Angelholm production facility in Sweden because of its unique exterior finish. Ron Alder W Photography recently managed to snap the car on the move and it looks absolutely sensational.
The Agera S differs from the Agera R as it was built to be supplied to areas where E85 and E100 biofuel is not available. When the Agera R is run off these two fuels the 5.0-litre twin-turbocharged V8 engine will produce 1140 hp. The Agera S burns lower octane fuel, 98 octane RON or 93 octane DIN, and will subsequently 'only' produce 1030 hp resulting in a 0-100 km/h time of 2.9 seconds, 0.1 of a second slower than the Agera R.