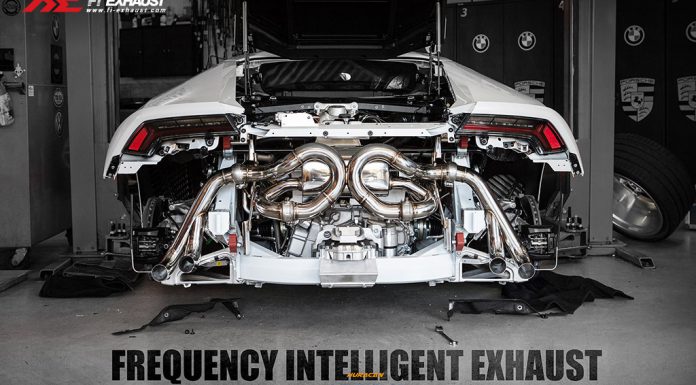 The crew at Frequency Intelligent has just created what could be the very first aftermarket exhaust system for the potent new Lamborghini Huracan. One of the very first Huracan's to be fitted with the potent exhaust system is an Australian delivered example.
[youtube]https://www.youtube.com/watch?v=IVpr25aMpOs[/youtube]
The 5.2-litre V10 engine of the Huracan produces an impressive roar and crackle when left standard and with the Fi exhaust system, this is only intensified!