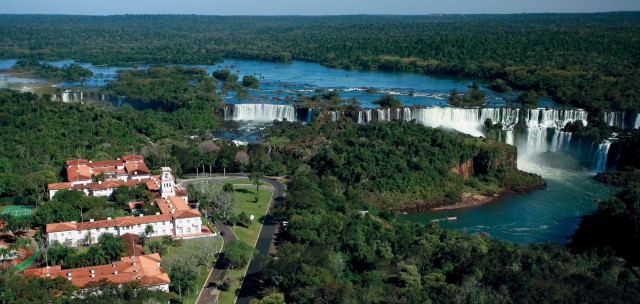 Located at one of the most naturally beautiful places on earth, the Belmond Hotel das Cataratas at the Iguazu Falls in Brazil is simply jaw-dropping.
Positioned just a few short metres from the sensational waterfalls, the hotel brings modern day luxury and conveniences into the classically designed Portguese-colonial residence.
The hotel includes features like a large swimming pool, a gym as well as tennis courts but the Iguazu Falls are unquestionably the real highlight of the hotel.

The falls are located right on the border between Brazil and Argentina and the longest drop is 82 metres!