Looking for a unique Audi A8 with more power and style than the standard car without upgrading to the S8? Then German tuner Senner Tuning has the answer with their tuning kit for the Audi A8. The kit sees the addition of both visual, engine and suspension modifications to make the A8 a real stand out luxury car.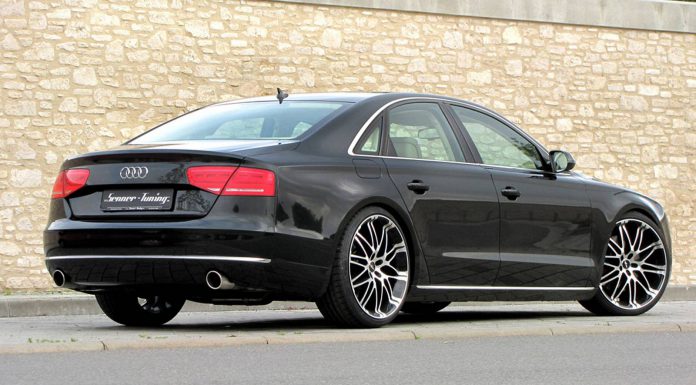 On a suspension front, the car uses the DLC lowering module from KW. This system allows the air suspension to be controlled with an iPhone app! Close attention was also paid to the engine with Senner Tuning deciding to spice up the standard 4.2-litre V8 engine with an extra dose of power.
Typically the engine delivers 321 hp as well as 445 Nm of torque. However, Senner Tuning have managed to up this to 397 hp as well as 477 Nm of torque. These gains have been achieved with a stainless steel exhaust system, sport air filters and a power convertor. Despite the extra oomph, the firm claims its upgraded A8 actually uses less petrol than the standard car.