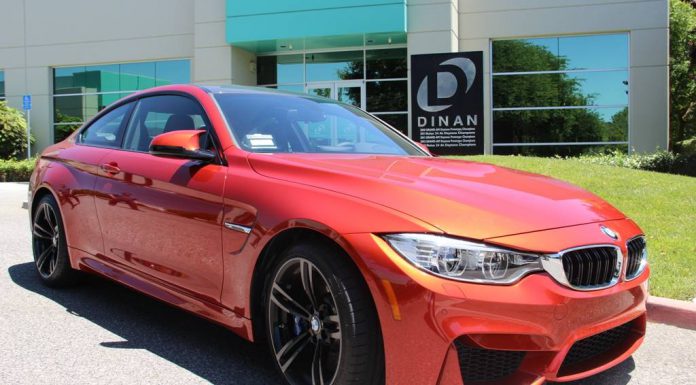 American BMW tuner Dinan Engineering has detailed their first performance enhancements for the 2015 BMW M3 and M4. Dinan has modified every M3 since the E30 was first introduced and is continuing the tradition by boosting the power and torque of BMW's latest 'M' car with their Dinantronics Peformance Tuner.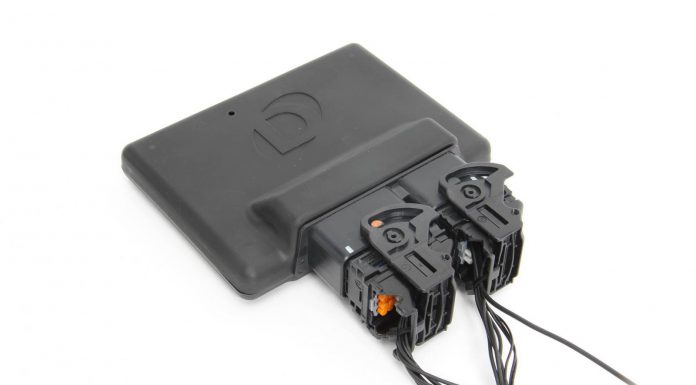 Dinan says the Dinantronics tuner won't void your brand-new M3 or M4's warranty coverage and won't affect long term reliability or confuse on-board diagnostics systems. Many tuning devices send a different signal to the factory ECU telling it to increase boost in the engine as its operating at less-than standard levels, which can cause errors in the fuel mixture and ignition timing. Dinan says even though this increases power, exhaust temperatures will increase and must be countered with a richer air/fuel mixture, which the tuner most likely won't provide.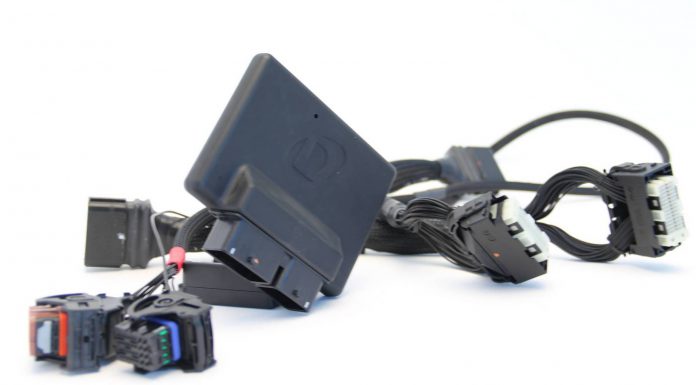 Dinan's tuner differs as it can adjust the target mixtures of the fuel for both short and long term. With optimized air/fuel mixture and ignition timing along with elevated boost pressure, power increases while the smoothness of the stock engine remains. Dinan says their stage 1 kit will boost horsepower from the stock car's 430 horsepower and 406 lb-ft of torque to a significant 516 horsepower and 489 lb-ft of torque.
In addition to more performance, your M3 or M4 will also stay emissions legal. Dinan currently offers similar tuning programs via the Dinantronics performance tuner for the BMW 435i, 535i, 550i, F10 M5, M6 Gran Coupe and many others.