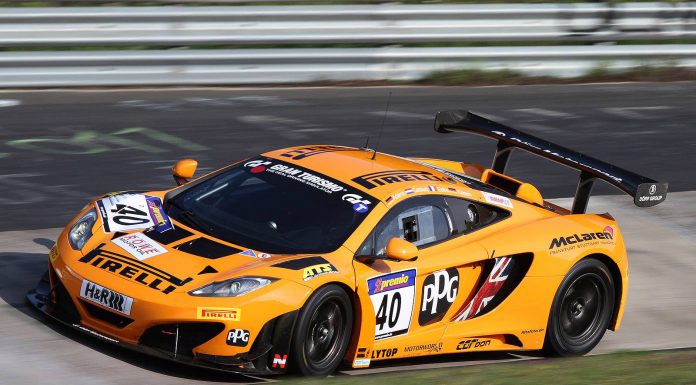 During the Nurburgring 24 Hours earlier in the year, McLaren GT factory driver Kevin Estre qualified on pole position in his 12C GT3 and an awesome video of it has been released!
In total, the 12C GT3 completed a full lap of the Nurburgring Nordschleife in just 8 minutes and 10 seconds. That time was 6 seconds quicker than the previous lap record in this racing category as well as 2.5 seconds ahead of second place.
[youtube]http://www.youtube.com/watch?v=ajN5fVVOLOw[/youtube]
In case you're scratching your head as to how an 8 minute lap time is a record, one must remember that the actual Formula One Nurburgring racetrack is used along with the actual Nordschleife.