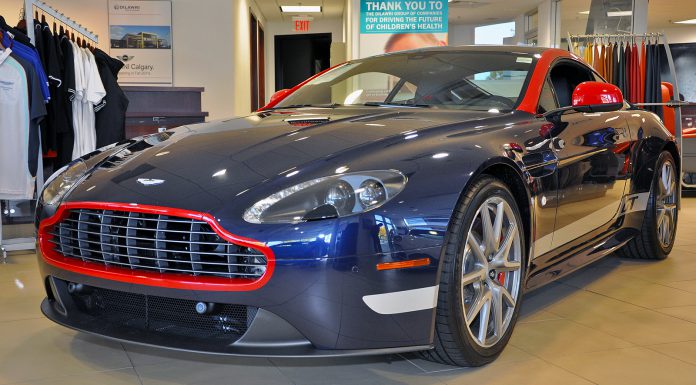 A recent visit to Western Canada's Aston Martin and Bentley dealer, Distinctive Collection, saw the 2015 Aston Martin V8 Vantage GT front and center in the dealership's spacious showroom.
In addition to the badges and custom paint design on the car, the Vantage GT sports a similar performance setup to its V8 Vantage S counterpart, pushing out 430 hp from its 4.7-litre engine and utilizing the 6-speed manual gearbox. It rides on sport suspension tuned closely to that of the Vantage S.
The car's appearance is striking from both the inside and outside. Though the red on blue paint scheme looks sort of odd at first, particularly the front grille, the overall look of the exterior is rather nice. The cockpit of this Vantage GT sports an alacantara interior with custom red stitching to match the red-accented exterior. The interior is also clad with real carbon fiber, making the car slightly lighter and giving it a neat visual appeal inside.