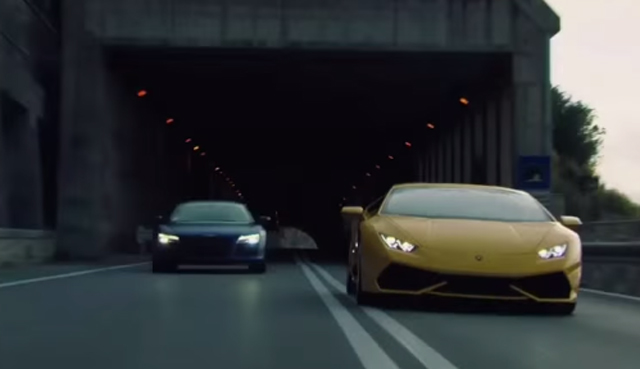 The official cinematic trailer for Forza Horizon 2 has just been released with it starring the brand new Lamborghini Huracan heavily throughout. Set to be released on September 30th, Forza Horizon 2 will build upon the hugely successful and popular Forza Horizon game which brought with it a completely new open road experience unlike previous Forza iterations.
The clip also features a host of other cool cars including a Mitsubishi Lancer Evolution rally car as well as a blue Audi R8 V10, Nissan GT-R, Pagani Huayra, Corvette Stingray, Ford GT and many more.
[youtube]https://www.youtube.com/watch?v=e1cHm9NjIe0#t=115[/youtube]
In late June, the Lamborghini Huracan was officially chosen as the hero car for the new video game. Set in Southern Europe, Forza Horizon 2 is promising to be equally immersive as the first and will also allow each car to be customised right down to small technical specifications. Considering the stunning styling of the Huracan as well as its important to Lamborghini and the entry-level supercar market as a whole, we certainly can't blame the developers for choosing it as the hero car!
Under the hood, the Lamborghini Huracán receives a new 5.2-liter V10 engine uprated and heavily updated from the engine of Gallardo's. It produces a total of 610 PS, or 602 hp at 8,250 rpm and 560 Nm of torque at a high 6,500 rpm. Consequently, the brand new Huracán can sprint from a standstill to 100 km/h in just 3.2 seconds, from 0-200 km/h in just 9.9 seconds and a top speed in excess of 325 km/h.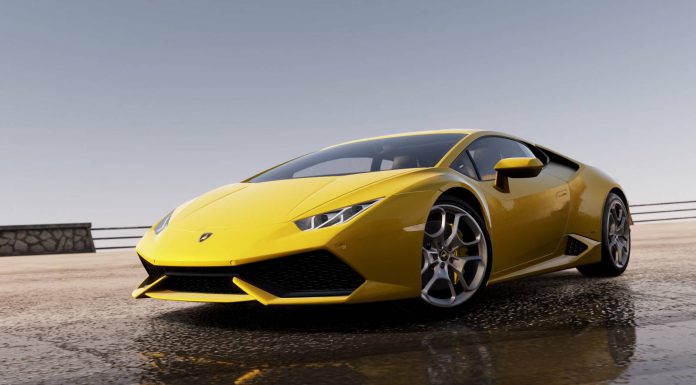 This power is then sent to all four wheels via a brand new 7-speed dual-clutch transmission. Just like the Lamborghini Aventador, the new Huracán features three different driving modes. These are Strada, Sport and Corsa. Each of the different modes adjust the behaviour of the new transmission as well as the engine behaviour, sound, electronic stability control and the all-wheel drive system. Helping to bring the Lamborghini Huracán to a stop are carbon ceramic brakes as standard.