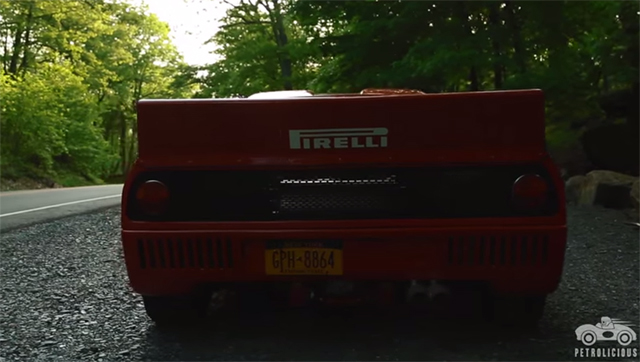 Approximately just 200 examples of the road-going Lancia 037 Group B rally car were ever created. With Group B rallying remaining one of the most ridiculous forms of motorsports ever, any car that shares a close relationship with Group B is a winner in our books.
[youtube]https://www.youtube.com/watch?v=cwwHULWCmkI#t=154[/youtube]
The crew at Petrolicious recently met Philip Toledano who owns a bright red Lancia 037. Powering the car is a 2.0-litre supercharged Abarth engine designed to produce around 240 hp thanks to its new exhaust system. While that figure is well down from what the rallying version produced, this car is more about its theatre than it is outright speed and power.