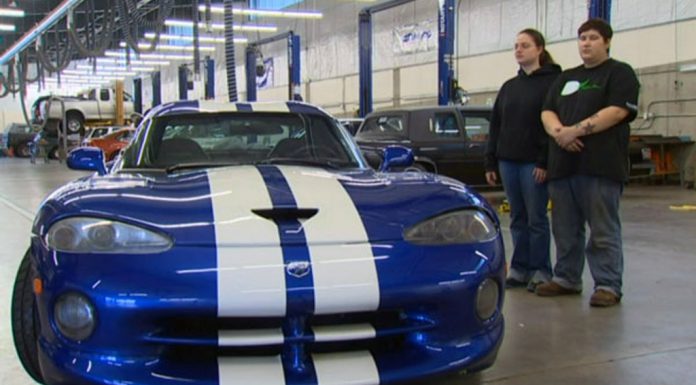 Back in early March, it emerged that Dodge had decided to destroy a total of 93 Vipers donated to trade schools and colleges across the United States for educational purposes. Now however, one particularly special Viper, chassis #004, could be saved from the crusher.
Donated to South Puget Sound Community College, a graduate of the school led an effort to save the car and it is understood that they have convinced Chrysler to negotiations about the car with the hope that it will be transferred to the school permanently.
As with all of the 93 Vipers donated as part of the program, Chrysler has retained ownership of chassis #004 and could decide to scrap them whenever it decided they had become redundant for their intended uses.
For the time being at least, it seems as though #004 could be saved.
What makes this Viper so special is that it is one of the very first Vipers ever built which could quite comfortably reside in a museum. What's more, Jay Leno tried to purchase this exact Viper back in the 1990s from Chrysler but they refused to sell it.
While originally discussing the company's decision to crush the Vipers, a former executive from GM Scot Keller said, "I'm an enthusiast but also a realist. In this case, I feel somewhat obligated to protect the industry. It's easy to say, 'Those doggone people in the industry.' But having sat in a number of meetings on issues like this, I see the other side. It's heartbreaking if you love cars, but it's the only thing companies can do to keep the cars from getting out there and people potentially being harmed in them because they are not up to standards."
[Via Motor Authority]