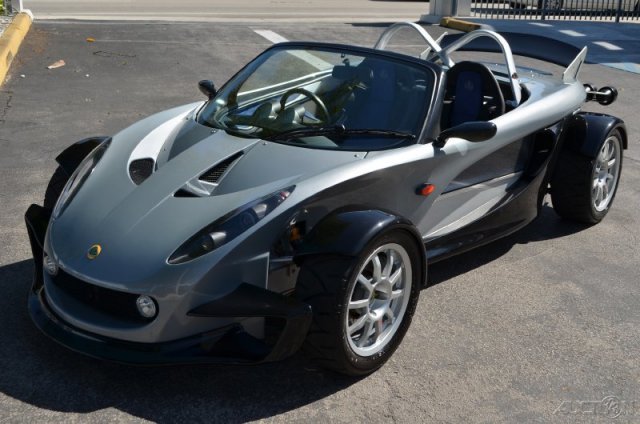 A rare 2000 Lotus 340R is currently up for sale in Fort Lauderdale, Florida and is certainly one of the rarest and most unique road-cars ever to leave Lotus's small English factory.
The particular example in question is #172 of just 350 examples created (hence the name). It is reportedly the only street-legal Lotus 340R in the United States and despite being about 15 years old, has reportedly only covered 3577 miles! The starting bid of the car is $75,500 but that is below the reserve price with no bids placed so far.
Powering the Lotus 340R is a Rover K-Series four-cylinder engine tuned to deliver a respectable 177 hp at 7800 rpm as well as 127 lb-ft of torque at 6750 rpm. A more powerful variant with a 187 hp and 139 lb-ft of torque was also available.
While those power and torque figures aren't all that impressive, the fact that the Lotus 340R weighs just 701 kg means it is exceptionally fast. As a matter of fact, it will reach 100 km/h from a standstill in a mere 4.4 seconds as well as 160 km/h in 10.7 seconds and a top speed of 209 km/h (130 mph).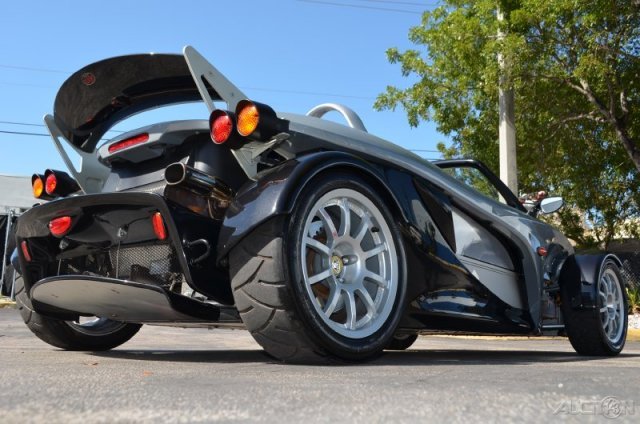 When the car originally hit the market in 2000, it cost 35,000 pounds in the U.K (the equivalent of about $57k in the U.S.) so it will be interesting to see if this example sells at such a premium.
[Via eBay Motors]