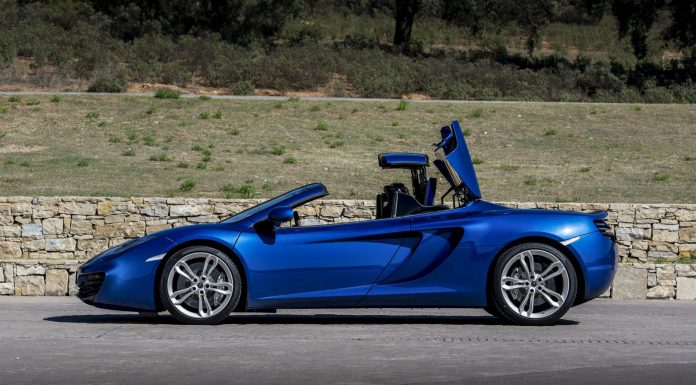 Let's face it – we all want to own an exotic or supercar one day. Just like so many other things in life, the only thing stopping us is the absurd cost attached to owning one. Supercars command six-figure and sometimes even seven-figure price tags, not to mention the cost of insurance, fuel, potential repairs and other post-purchase expenses. Maybe you can strive to own a McLaren 12C though, which has recently been declared a "bargain" by automotive financing firm Oracle Finance.
McLaren introduced the updated and uprated 650S and 650S Spyder in early 2014, which has caused 12C values to plummet dramatically. The base price for the 12C when it first went on sale in 2011 was £168,500 in the UK, but could quickly rise to £200,000 or more depending on which options boxes were ticked. Now, a used 12C will sell for around £120,000.
"While that might not look like a bargain to many, a 12C for around the price of a new Audi R8 V10 is plain silly – some are going for nearly half the price they sold for new," said Oracle Finance managing director Peter Brook.
Interestingly, values of the 12Cs biggest rival, the Ferrari 458, haven't fallen off at the same rate. Oracle says this is mostly due to the fact that the Ferrari is still in production. If that's true, prices of the 458 should begin to taper when the prancing horse unveils the rumored M458-T.
"The McLaren prices are on a par with some high-end Porsche and Audi models and they really don't compare with a McLaren 12C," explained Brook. "Yes, the 650S might be new and improved, but the 12C is a very competent car, extremely quick and looks superb – if you're in the market for something a bit different it's certainly worth considering. I'd suggest snapping one up now before everyone realises they're a bargain too and prices start to climb!"