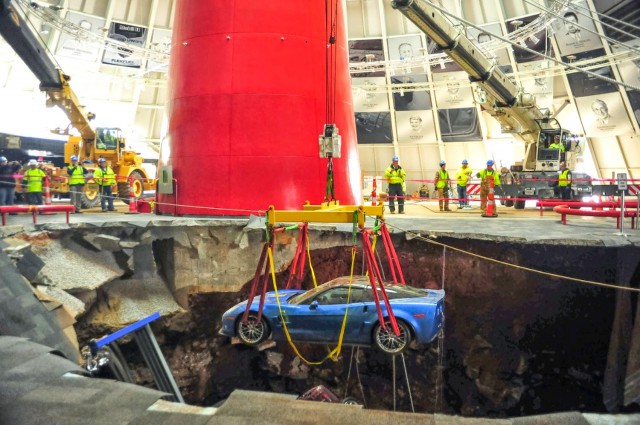 In late June, it was revealed that the large sinkhole at the National Corvette Museum would be preserved in some form. Now it has been confirmed that the sinkhole won't be preserved and instead completely filled in with just three of the eight cars damaged set to be restored.
The cars which will be restored are the 2009 Chevrolet Corvette ZR1 'Blue Devil' prototype, the 1992 1 Millionth Corvette as well as a 1962 example of the legendary American muscle car. The other five vehicles damaged will be displayed and left as is for a new exhibit in the museum.
General Motors executive vice president Mark Reuss revealed that the company will held the museum recover from the disaster.
"Our goal was to help the National Corvette Museum recover from a terrible natural disaster by restoring all eight cars. However, as the cars were recovered, it became clear that restoration would be impractical because so little was left to repair. And, frankly, there is some historical value in leaving those cars to be viewed as they are."
It comes as somewhat of a surprise that the sinkhole will be filled in and repaired considering that the number of visitors to the museum increased by almost 60 per cent from March to mid-June compared to 12 months ago.