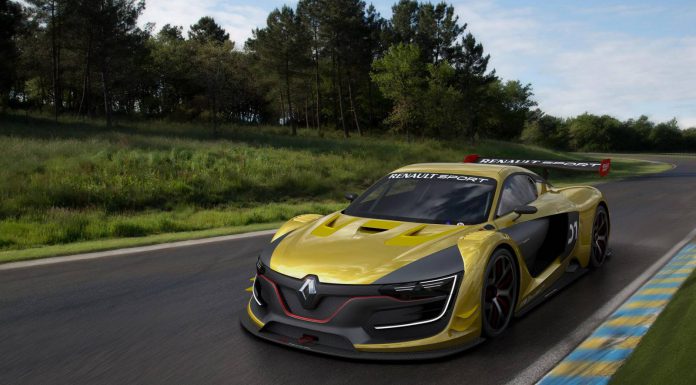 Following the release of a host of teaser images in the past few months, the RenaultSport R.S. 01 racer has officially been revealed. The car will race in the World Series by Renault starting from next year in the new Renault Sport Trophy championship. The French marque believes this series will act as a springboard for professional GT and Endurance championships.
What is immediately apparent about the RenaultSport R.S. 01 is just how futuristic it looks. As a matter of fact, it looks like a bold concept car which would never reach the light of day. However, the R.S. 01 is very real with Renault setting about making it one of the world's most aerodynamically efficient GT racing cars.
Designed under the management of Laurens van den Acker, the RenaultSport R.S. 01 features the prominent Renault logo on the front, LED daytime running lights positioned along the brake cooling scoops as well as some subtle headlights. Additionally, dual canards on both sides of the front bumper held create vortices to limit the turbulence produced by the wheels. All up, the R.S. 01 has a width of 2,000 mm and a height of 1,116 mm.
At the rear, the RenaultSport R.S. 01 features a massive rear wing, twin exhausts and LED lights which stretch across the tail end of the racer. A prominent rear diffuser is also featured.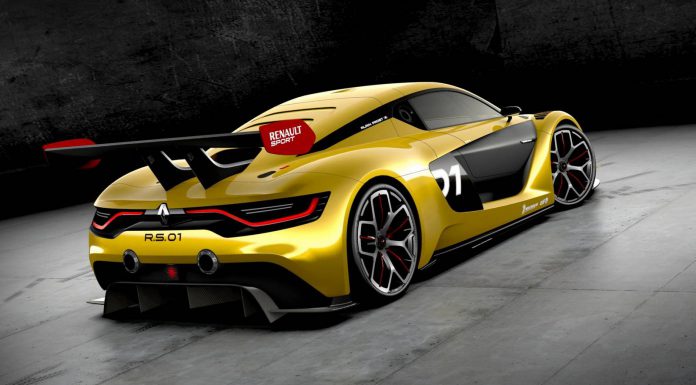 Mid-mounted in the RenaultSport R.S. 01 is a Nismo 3.8-litre twin-turbocharged V6 engine delivering over 500 hp and more than 600 Nm of torque. This potent engine is mated to a Sadev seven-speed sequential transmission. All up, the R.S. 01 weighs just 1100 kg and thanks to carbon ceramic brakes and special Michelin tyres, promises to be absolutely ferocious on the track. One key contributor to keeping the weight down has been the development of a carbon fibre monocoque.