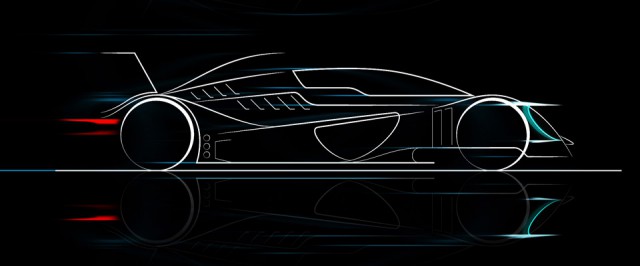 It has emerged that the upcoming Caparo T1 Evolution is set to wear a sticker price of 1.1 million euros ($1.47 million in the U.S).
Such a price puts the Caparo T1 Evolution in a similar field to the McLaren P1 and Ferrari but production of the firm's latest track-oriented machine will be far more limited. To put the price into comparison, the current Caparo T1 will set you back around 300,000 euros.
While it will retain the race DNA of the original T1, the T1 Evolution promises to be a significant improvement over it. Most notably, its yet to be revealed powertrain will deliver 700 hp while handling will be improved via stiffer suspension.
Elsewhere, ABS, traction and stability control systems will all come standard and unlike the original T1, it appears as though the T1 Evolution will actually have a fixed roof which is somewhat of a relief and should add an interesting point of difference from its predecessor and rivals. Caparo claims that the interior will be improved accordingly to provide improved driver comfort as well as better cockpit information and telemetry.
Beyond the car itself, a range of professional race car support products and services will be offered to create the perfect track experience.