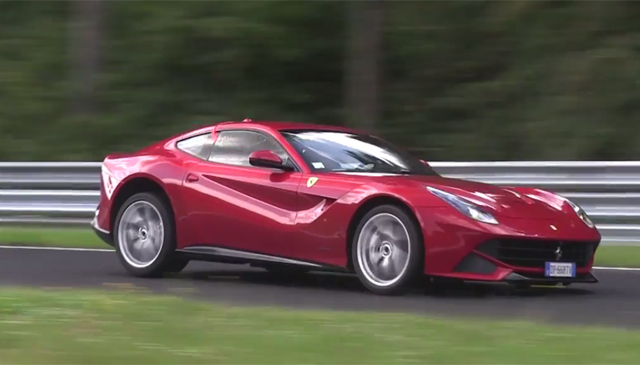 While the Ferrari F12 Berlinetta may have been released a couple of years ago, Ferrari engineers are said to have recently tackled the Nurburgring in the high-performance GT car.
According to TouriClips, the following F12 Berlinetta prototype had the famous German racetrack to itself for half an hour and in that time, put in one seriously quick lap. It is suggested that an initial lap was used to warm up the car before the flat-out lap got underway which was then followed by a cooldown lap.
[youtube]https://www.youtube.com/watch?v=jkS3HlfWX-0[/youtube]
Apparently the car managed to complete the track in 7 minutes and 48 seconds. However, included in that final figure is apparently about 40 seconds of cool down time between the T13 and Hatzenbach section of the track reducing a potential lap time to 7 minutes and 8 seconds, identical to the Nissan GT-R Nismo.
While we're not fully convinced about such a time, the video is definitely worth a watch!