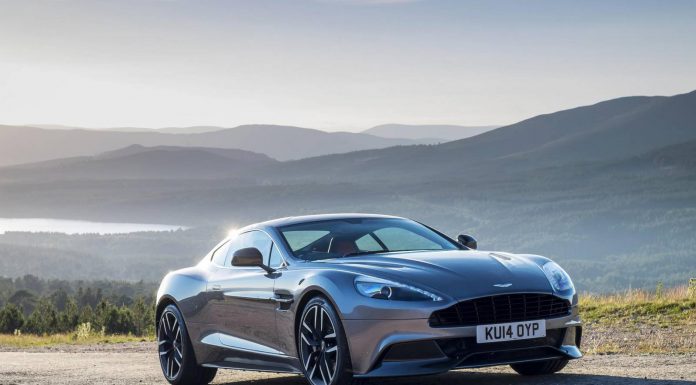 For the 2015 model year, Aston Martin has just revealed the new Vanquish, Vanquish Volante as well as the updated Aston Martin Rapide S. While the updates are only for a new model year, there are some rather major changes there including the adoption of a new transmission.
Starting with the engines, some subtle upgrades are featured. As a matter of fact, power from the flagship 6.0-litre V12 in the Vanquish has been bumped up by three hp to 568 hp while power for the Rapide S sits at 552 hp, an increase of 2 hp over the current model. As for torque, well that rises by 10 Nm for all. The gains have been achieved by reducing the exhaust gas back pressure.
While the engine modifications aren't significant, the fitment of a brand new eight-speed Touchtronic III automatic transmission for both the 2015 Aston Martin Vanquish and Rapide S is very significant. Herein lays the claimed performance improvements with emissions also being reduced.
Thanks to this new transmission, the 2015 Vanquish its 96 km/h (60 mph) in a mere 3.6 seconds. That is an impressive 0.5 of a second faster than the current car and makes the updated Vanquish the quickest accelerating series production Aston Martin ever. As for the Rapide S, it completes the same sprint in just 4.2 seconds which is also a 0.5 second reduction. Additionally, because of the revised final drive, both the 2015 Aston Martin Vanquish and Rapide S can exceed 320 km/h (200 mph) for the very first time. As for reduced emissions, CO2 figures of both models have dropped by an average of 10 per cent.
When discussing the new cars, product development director at Aston Martin Ian Minards said, "We have a long and successful technical partnership with ZF and so it was a natural step for us to adapt and integrate their world class 8HP transmission in to our transaxle layout.
"This has been a detailed piece of work involving careful consideration of many technical parameters including gear ratios, software integration and shifting strategies. This has delivered a significant step change in both vehicle performance and economy whilst preserving the unique Aston Martin V12 driving experience," he said.