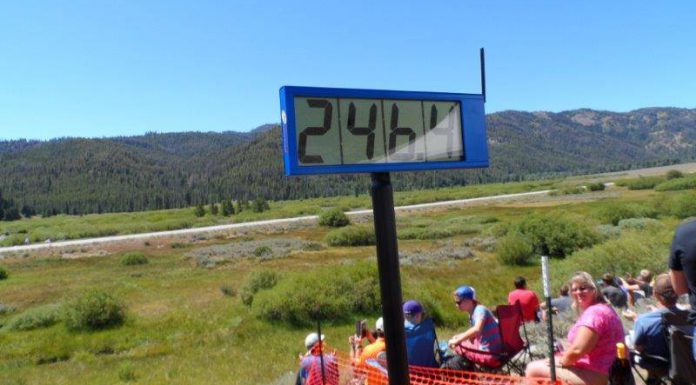 Every year since 2009, the Sun Valley Road Rally is held on Highway 75 in the U.S. The rally basically consists of a section of Highway 75 being closed with the aim to set the highest top speed down the straight stretch of pavement. Coming into this year's Sun Valley Road Rally, the highest top speed recorded was 230.6 mph.
[youtube]https://www.youtube.com/watch?v=ytXI5Clz100[/youtube]
When this year's rally kicked off, a race prepped Nissan GT-R managed to set a new top speed record reaching 237 mph. However just 30 minutes later, Ben Chen and his one-off Bugatti Veyron Super Sport Pur Blanc bested that speed after hitting 246.4 mph!
All up, six incredible examples of the Bugatti Veyron, consisting of two Super Sport models, four Veyron Grand Sport Vitesses and a 'regular' Veyron 16.4 were in attendance.