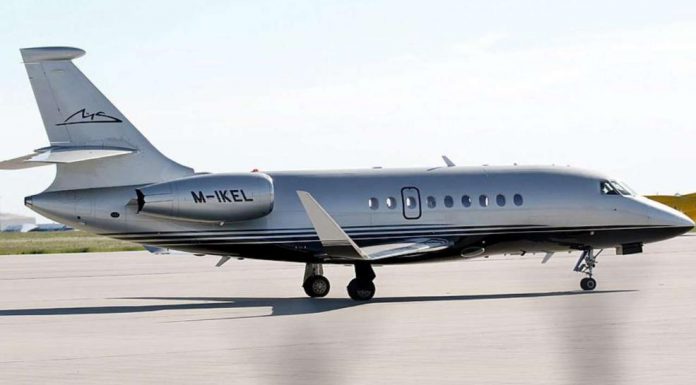 Following Michael Schumacher's skiing accident late last year and his coma which lasted over six months, it is highly unlikely that the motorsports legend will ever be the same again. Taking this to account, Michael Schumacher's wife Corinna has reportedly put his personal jet up for sale.
Prior to his accident, Schumacher flew his Dassault Falcon 2000LX so frequently that during his times in Formula One, he flew around 300 to 400 hours annually in the private jet. It is finished in silver with dark blue accents and features Schumacher's initials on the tailplane.
It is believed that the jet was purchased for around 25 million euros with the price being dropped to 20 million euros by Corinna Schumacher. The jet seats eight people and is capable of hitting 920 km/h.
[Via Bild]