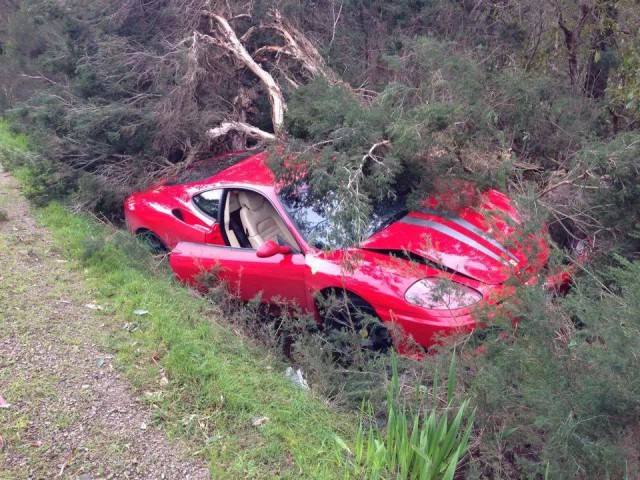 Despite being two generations old having been replaced by the Ferrari 430 Scuderia and then the 458 Speciale, the Ferrari 360 Modena is still considered a modern-day classic from the Italian supercar manufacturer. Because of this status, seeing one crashed is truly heartbreaking and unfortunately, that has just happened again.
The following red Ferrari 360 Modena was crashed in Melbourne, Australia while taking part in a drive event. It is unclear what triggered the crash but the end result is apparent. The 360 Modena came to rest down a ditch and in the middle of some thick shrubbery and trees.
The left hand side of the car appears to have suffered the most damage as it took the brunt of the impact. While we don't have pictures of that side of the car, damage is likely to be quite severe and it remains unknown if the hardcore supercar will be repairable.
[Via Melbourne Exotic Car Spotting]