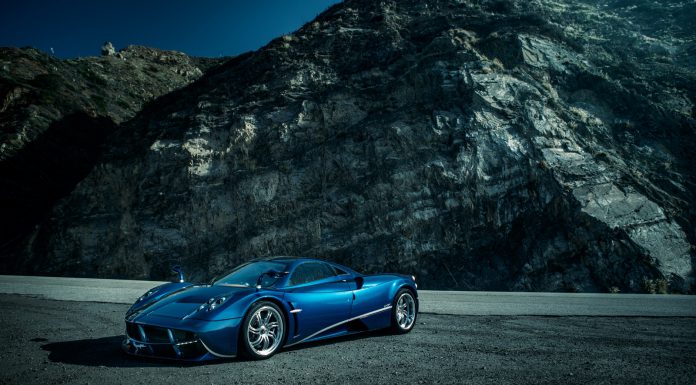 When Pagani revealed the successor to the extraordinary Zonda in the form of the new Huayra, the latest Italian supercar had to somehow supersede the desirability which the Zonda had garnered over a decade. What's more, Pagani's decision to ditch the Zonda's screaming naturally aspirated V12 (displacing 7.3-litres in later variations) for a twin-turbo 6.0-litre V12 didn't go unnoticed among purists.
Nevertheless, the Pagani Huayra has more than adequately taken over from the Zonda and turns heads just like its predecessor. While production of the Huayra is still in its infancy, some very high catching examples have been created and the following blue example is one of the most beautiful.
Recently delivered to the U.S, Richard Thompson Photography had the incredible opportunity to go on a road trip with the Huayra and a Mercedes-Benz SL65 AMG through some truly astonishing landscapes thanks to Mercedes-Benz USA. He has been kind enough to let us exclusively share some of his finest images. The SL65 AMG of course employs a similar biturbo AMG V12 engine and churns out the same obscene torque figures making it a more than suitable running partner for the Huayra!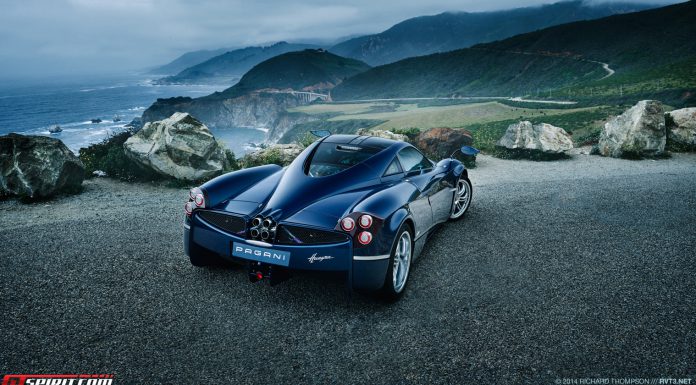 Beyond the stunning shade of blue which this Pagani Huayra is finished in, it also features a lovely white pinstripe running down both sides of the ultra-sexy body. It has also been optioned with the popular Track Pack which most notably adds a more pronounced front splitter. Inside, it is nothing but luxury with lovely tanned leather and all the standard exposed carbon fibre and brushed aluminium components which make the Huayra's cabin such a lovely place to be.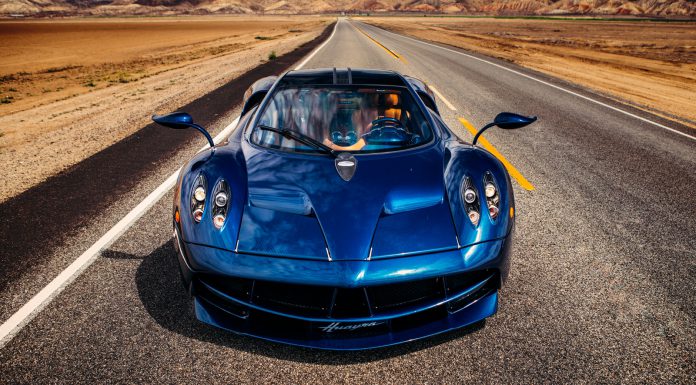 This particular Huayra will be on display at next month's Carmel Mission Classic in Carmel, California.