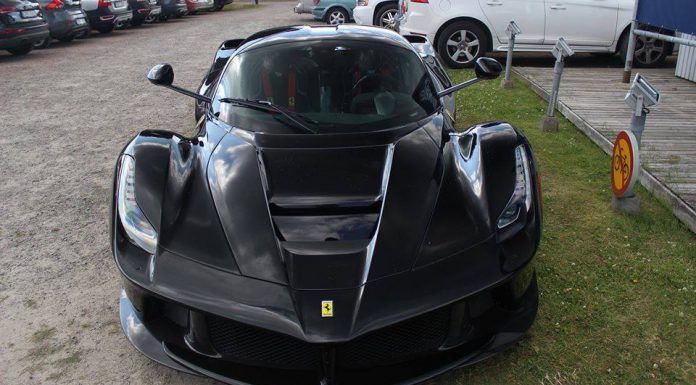 LaFerrari deliveries are well under way and the V12 Ferrari hypercar is causing quite a stir! We already seen one menacing black Nero example in Sweden and now a second has arrived!
As a reminder, LaFerrari gets a 6.3 liter V12 which is connected to an electric motor similar to the system on the McLaren P1. The Ferrari F150 V12 has an output of 789 hp at 9000 rpm and 700 Nm at 7000 pm while its electric motor has a maximum output of 160 hp and 270 Nm of torque. That delivers a total combined power output of 950 hp, allowing the new Ferrari Enzo to do 0-100 km/h in less than 3 seconds, 0-300 km/h in 15 seconds and a top speed in excess of 350 km/h.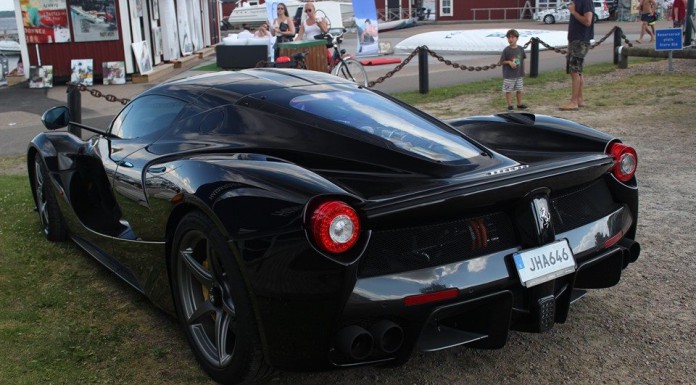 The Ferrari is one of three hybrid-hypercars, along with the McLaren P1 and Porsche 918 Spyder. Which of the three would you like to own?
[Via Elisak Carspotting]