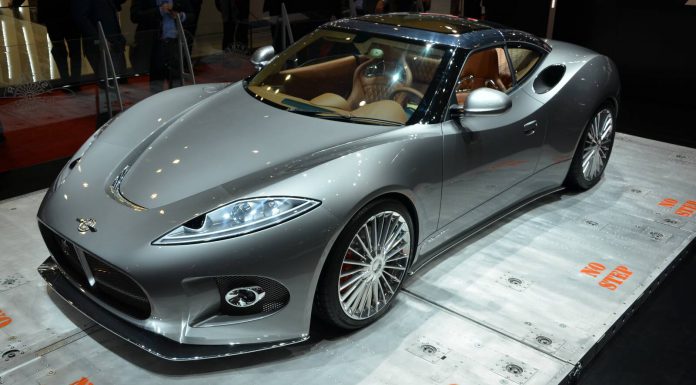 A large portion of Spyker's assets are said to be in the process of being auctioned off to help pay a tax debt.
It is understood that Troostwijk Auctions in the Netherlands are preparing to auction a large selection of Spyker cars including test vehicles, prototypes and racing cars. Additionally, 85 Audi R8 engines will be included in the auctions with viewings scheduled at Spyker's headquarters on July 25th while the auction will end on the 28th of July.
As the images show, a huge range of Spyker vehicles will be included in the auctions with concepts like the C8 Aileron, C7 Aileron Spyder as well as the Peking-to-Paris concept.
A Spyker representative confirmed that the small manufacturer as an outstanding debt with tax authorities and that selling off many its assets is the only solution. Spyker CEO Victor Muller disagrees and suggests the auction will not take place. Nevertheless, Trosstwijk is adamant it will go ahead.
It does come quite as a shock that Spyker has been forced into position as just two months ago it was announced that the Spyker B6 Venator would arrive in the United States alongside a convertible variant. Additionally, a brand new C8 Aileron and SUV are said to be on the cards but this latest news casts some doubts about their respective futures.