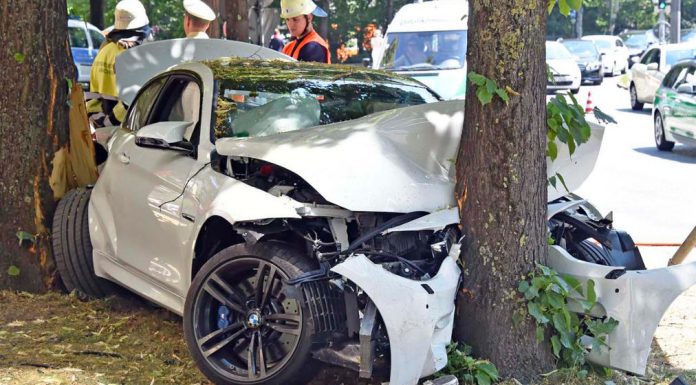 Customer deliveries of the 2014 BMW M4 Coupe have only just begun and one example has already been destroyed following a crash in Germany.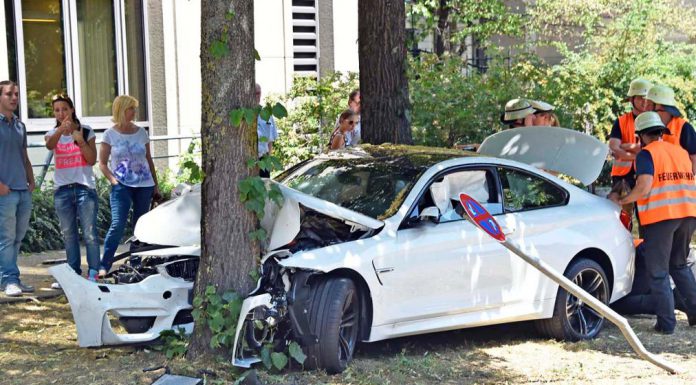 The crash happened in Munich after the 20-year-old driver lost control while going too fast around a corner. The car then ploughed through a traffic sign before ramming into two trees in a small local park.
The driver suffered minor injuries and was taken to a hospital nearby. As the images show, the brand new BMW M4 sports car is a complete loss with heavy damage to both the front and rear ends.
Here's hoping that the driver had insurance!
[Via tz.de]