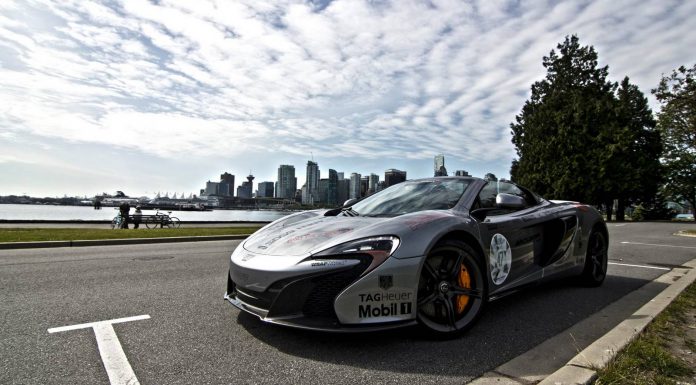 Supercar dealer and car tuner Pfaff recently attended the Canadian Grand Prix in Montreal, and did so in a fashion which made sure they wouldn't go unnoticed. The dealer showed up to the Formula 1 race in a brand-new McLaren 650 S spider, but the best part? It was painted in a livery meant to mimic McLaren's Formula 1 cars!
The 650 S Spider was complete with decals bearing the names of some of McLaren's sponsors for F1 racing, including Tag Heuer and Mobil 1. It also featured logos celebrating the dealership's 50 years of business and a map of the legendary and long-standing Montreal Grand Prix track.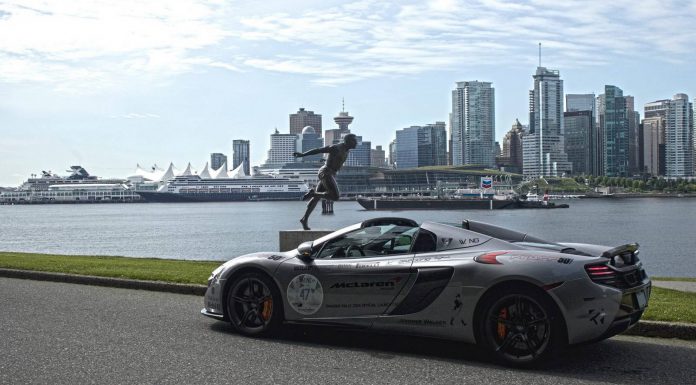 As you may know, the McLaren 650 S is producing around 641 horsepower and 678 Nm of torque from its 3.8-litre twin turbo V8. This results in a 0-100 km/h acceleration time of only 3.0 seconds and a 0-200 km/h time of 8.4 seconds. It will also go on to hit a maximum of 333km/h (207mph)and thankfully, has the braking power to match this impressive performance, able to slow from 300-0 km/h in just 271 m (889 ft) thanks to its large carbon ceramic brakes.