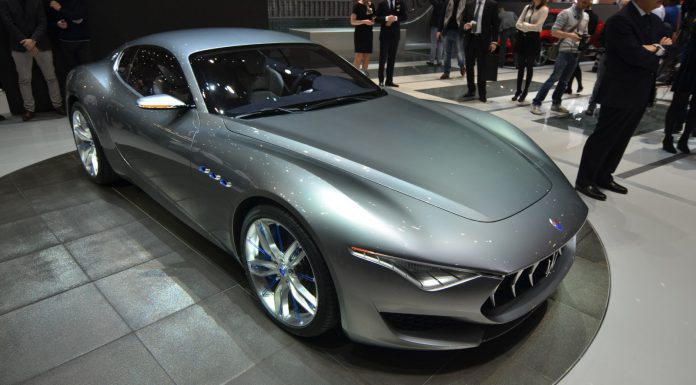 While speaking with Piston Heads, Maserati has confirmed that the design of the production-spec Maserati Alfieri will be essentially identical to the concept presented at the Geneva Motor Show 2014 earlier this year.
Head of global design for Fiat, Lorenzo Ramaciotti said "If you put the concept and the production car together it will be impossible to see the difference." This is definitely a great thing because as soon as the covers were taken off the Alfieri Concept, it had people gasping at its elegant and sporty design.
The Maserati Alfieri coupe will launch in 2016. The year after, the Alfieri Cabriolet will arrive and before that, it is likely the car will be previewed in concept form however that hasn't yet been confirmed.
Powering the Maserati Alfieri coupe and cabriolet will be a V6 engine likely featuring two turbochargers. A host of differently powered variations will be offered with power ranging from 404 hp, 443 hp, and an extremely impressive 512 hp. As a result of this, it can be assumed that three different versions of the Alfieri will be offered and consequently, it should act perfectly as the Italian answer to the Jaguar F-Type Coupe and regular drop-top. Additionally, the range-topper will match the 2016 Mercedes-AMG GT nicely.
Interestingly, the Alfieri will be available both in rear wheel drive and all-wheel drive configurations.
[Via Piston Heads]