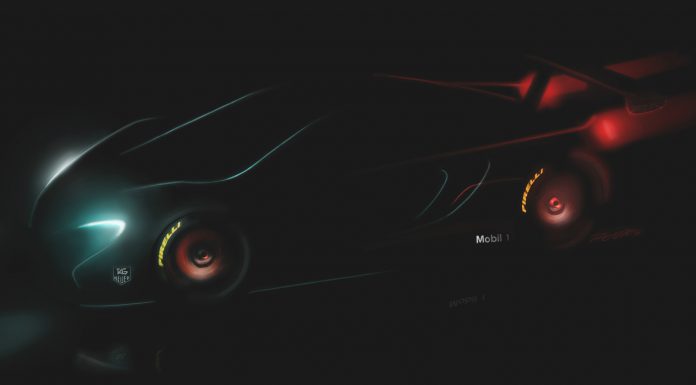 It is believed that the McLaren 650S GT3 racing car will debut at the upcoming Goodwood Festival of Speed 2014 following the release of an exciting teaser image. Further backing up this suspicion is the fact that the British marque confirmed that a new model from McLaren GT will debut at the show on Friday June 27 while outlining what is has in store for Goodwood.
There are some reports that the car debuting at Goodwood will in fact be the recently confirmed McLaren P1 GTR. However, that car has been created in part to celebrate the 20th anniversary of the F1 GTR taking victory at the 24 Hours of Le Mans and that anniversary is next year. Additionally, the model pictured in the teaser, while on first appearances looks like a P1, it actually features the trademark side air intakes of the 12C and now the 650S.
The teaser image also shows off the sticky Pirelli tyres, a massive fixed rear wing as well as Mobil 1 and Tag Heuer decals.
Elsewhere at the Goodwood Festival of Speed, a special McLaren 650S developed by McLaren Special Operations (MSO) will be revealed alongside a host of past and present models from the British manufacturer. Interestingly, the prototype McLaren P1 which GTspirit drove and registered P1 00V will be on display.