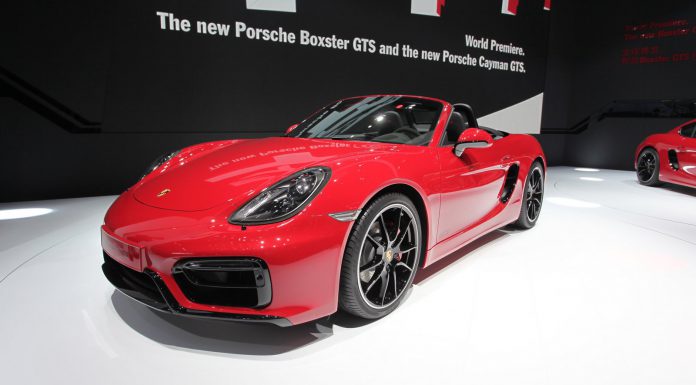 As it stands, the Porsche Boxster occupies a relatively contested space in the sports car market. With rivals like the Mercedes-Benz SLK, Nissan 370Z Roadster, entry-level Jaguar F-Type, BMW Z4 Roadster and the Alfa Romeo 4C just to name few, customers in this market really are spoilt for choice. However, if new reports prove to be accurate, a sub-Boxster sports car from Porsche is in the works and will undercut all the aforementioned cars and provide an interesting and cheaper alternative.
The car is tentatively dubbed the Porsche 718 at this stage and will affectively be a spiritual successor to the original Porsche 550 Spyder from the 1950s. It will likely ride on a modified variant of the Boxster's platform and keeping weight down will be a key aim of Porsche engineers.
Engine wise, we expect to see the small capacity four-cylinders set to be featured in the next-generation Boxster and Cayman, to be featured on the Porsche 718. These engines will displace 2.0-litres and 2.5-litres respectively and when fitted to the 718, could produce from 280 hp up to 350 hp with both manual and automatic transmissions being reportedly given the go-ahead for the production car. Ensuring that the Porsche 718 remains a true driver's car, it will only be available as a rear-wheel drive model.
In terms of weight, expect the Porsche 718 to rival the always lightweight Porsche Elise and Exige duo.
The Porsche 718 could be unveiled at the Geneva Motor Show 2016.
[Via Autobild]