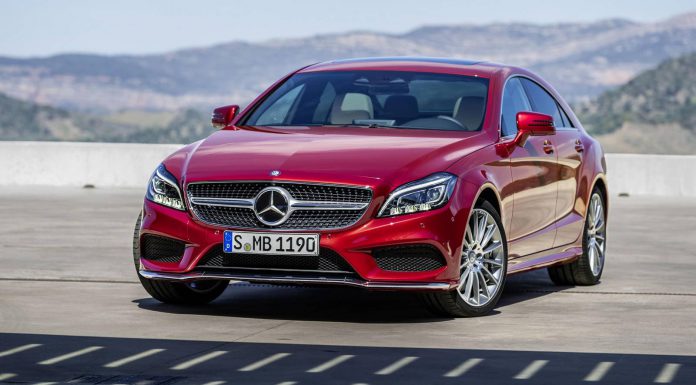 Just after revealing pictures and details of the new Multibeam LED headlights of the facelifted CLS, the new 2015 Mercedes-Benz CLS has officially been revealed in both Shooting Brake and sedan variations. Both cars will debut at this month's Goodwood Festival of Speed 2014.
As the 2015 Mercedes-Benz CLS is simply a facelifted car rather than a complete replacement, the styling changes aren't huge. With that being said, they are apparent and very eye-catching. The most dramatic change to the front end is the adoption of a new front grille complete with diamond plastic inserts to give the facelifted CLS a really luxurious feel. Also at the front, the car features an altered bumper with reshaped air intakes as well as a new front splitter and the aforementioned new headlights of which the Multibeam LED are an option.
Inside, the new 2015 Mercedes-Benz CLS is just as exclusive and opulent as you'd expect from any high-end Mercedes-Benz. The most prominent addition is Mercedes-Benz's latest iteration of its COMAND infotainment system which features an eight-inch screen sitting atop the wood grain dashboard. Elsewhere, the interior of the facelifted CLS adopts a new three-spoke steering wheel and some redesigned centre console controls. All up, it looks like a very inviting place to sit!
As you'd imagine, a host of variations are on offer. While most of them aren't new, there is one brand new version dubbed the CLS220 BlueTec. It replaces the outgoing CLS250 BlueTec as the entry-level model in the CLS model range. It utilises a small 2.1-litre four-cylinder diesel engine delivering 168 hp and a fairly meaty 295 lb-ft of torque considering its size.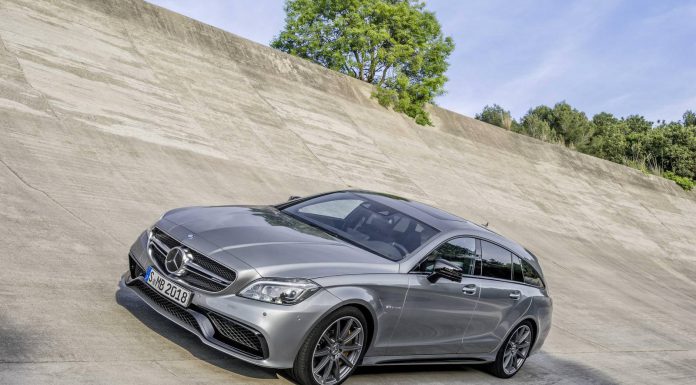 Elsewhere, you'll find the CLS350 BlueTec with its turbocharged 3.0-litre diesel V6 and 254 hp and 457 lb-ft of torque outputs. The current CLS350 CGI will make way for the facelifted Mercedes-Benz CLS400 adopting a twin-turbocharged petrol 3.0-litre V6 pumping out an impressive 328 hp and 354 lb-ft of torque. Next up in the range is the revised CLS500 which features a powerful V8 with 408 hp and 442 lb-ft of torque.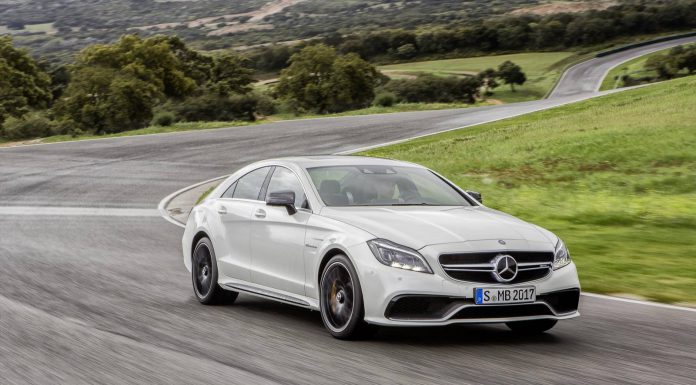 At the top of the range is the 2015 Mercedes-Benz CLS 63 AMG available in both sedan and shooting brake specifications. Its monstrous 5.5-litre biturbo V8 engine puts 585 hp and 590 lb-ft of torque to the ground.
A real highlight of the new 2015 Mercedes-Benz CLS is the adoption of a new nine-speed automatic transmission for all models bar the CLS 63 AMG. Dubbed the 9G-Tronic unit, it replaces the old seven-speed system.