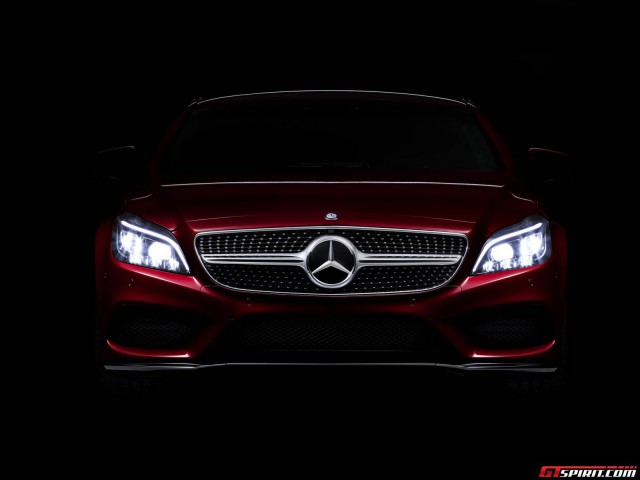 We are less than two weeks away from the official unveil of the new Mercedes-Benz CLS. The teasing has just began with the official announcement that the CLS will use multi beam LED headlamps.
Each cluster features 24 individually controlled high-performance LEDs. A camera positioned behind the windscreen delivers information to four control units. They measure the ideal light pattern 100 times per second, adapting the lighting to the environment and situation. The technology is used with the Adaptive Highbeam Assist Plus system, allowing the driver to use high beam without worrying about dazzling oncoming traffic.
The light offered by the new CLS headlamps features a colour temperature of 5,500 kelvin. By contrast, daylight is 6,500 kelvin whereas xenon light is just 4,200 kelvin. Each LED light gets an average useful life of about 10,000 hours, five times longer than a xenon lamp.
The photos reveal a little about the front facia of what we expect to be a facelift Mercedes-Benz CLS. The CLS will get a revised front grille with softer lines, much like those of the latest E-Class, C-Class and S-Class models. We will have to wait to find out what the rest of the car looks like though!