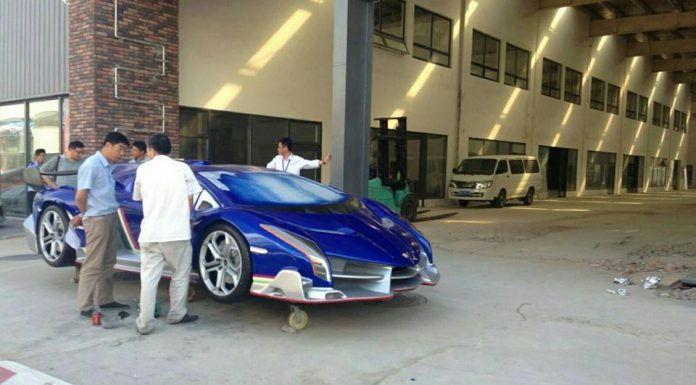 Limited to just four units in total, the Lamborghini Veneno is one of the rarest cars ever manufactured. Additionally, costing well over $4 million, the Veneno coupe as well as the Veneno Roadster are comfortably the most expensive cars manufactured.
Understandably, many people who would have loved to own a Veneno missed out as just three of the four units went to lucky customers. Thankfully, the Chinese are on hand and the following picture was snapped of a bright blue Lamborghini Veneno replica undergoing construction.
It isn't known exactly where in China this Veneno was snapped. Nevertheless, as replicas go, this Veneno replica seems to be quite on the money. Of course, the matte silver front bumper and splitter looks like plastic from a mile away, but overall, the shape is quite accurate. As is typically the case with replica supercars, it is likely this Veneno is based on the chassis of a small sports car like the Toyota MR2.