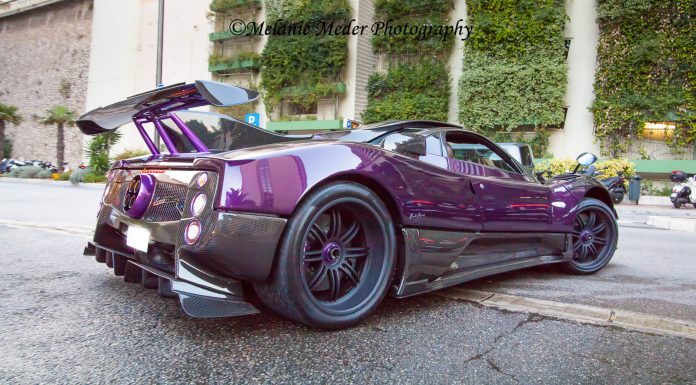 Due to Lewis Hamilton's packed racing calendar, he's one-off Pagani Zonda 760 LH rarely sees the light of day. However, during the recent Monaco Grand Prix, Hamilton's multi-million dollar Italian supercar did venture out onto the streets on a few occasions with his father behind the wheel. Our good friend Melanie Meder Photography was able to snap this jaw-dropping picture of it for us!
As this picture shows, the Pagani Zonda 760 LH features in your face deep purple paint which is actually far brighter than we ever thought. Additionally, a selection of tiny other components feature the purple finish such as the circular exhaust cover, rear wing struts, the outer rim of the taillights, the center-locking wheel caps as well as the headlights!
Under the hood, the Zonda 760 LH is fitted with a 7.3-litre V12 engine delivering 760 hp. It is the only Zonda of the 760 series to feature a six-speed manual transmission!