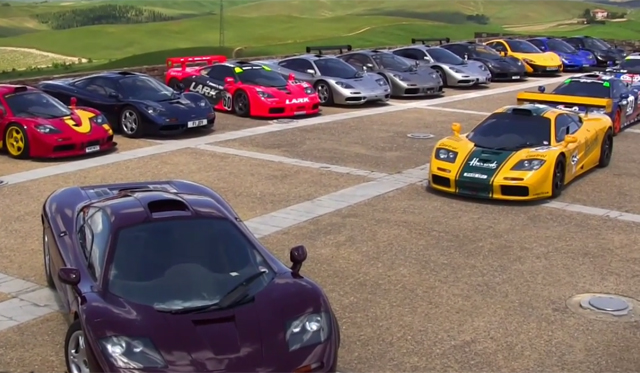 Just after bringing you this cool video of Day 1 of the McLaren F1 Owners Club Meet, we're happy to bring you a video highlighting day 2 and the stunning cars and absolutely jaw-dropping roads which the rare British supercars travelled along!
As we previously mentioned, the meet took place last week and included 12 McLaren F1s, six McLaren F1 GTRs, two McLaren P1s as well as a selection of 12Cs and 650S models used as support vehicles. Seeing all these cars on public roads, particularly the F1 GTRs is seriously something so extraordinary that it really boggles the mind.
[youtube]https://www.youtube.com/watch?v=OOuxnlxCH2E[/youtube]
Arguably the most recognisable McLaren F1 to take part on the trip was Rowan Atkinson's burgundy one which he is famous for having crashed back in 2011. During the trip, a rare McLaren F1 GTR painted white with red accents rolled and crashed into a tree.