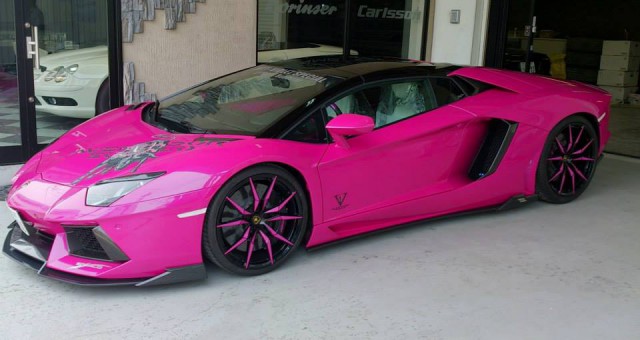 Japanese tuner VITT Squalo announced their latest project today, the Lamborghini Aventador Roadster. We believe that the body modifications you see in the picture are a set of unique carbon parts designed and built by VITT Squalo.
The car gets a new front bumper with larger carbon air vents, a bigger front splitter and a piece of trim above the headlights. Moving along the side of the car, VITT Squalo added a set of side skirts with a vertical carbon fibre blade, the side vents get replacement carbon parts and the wheels are brand new (and look like Forgiato units to our eyes…).
Towards the rear, further air vent surrounds have been added together with a new diffuser. The rear exhaust is brand new too with larger tailpipes and surrounds. We don't have any official details but we suspect the system is machined from stainless steel.
The most imposing change is of course the vibrant colour scheme. This Lamborghini Aventador Roadster is finished in bright pink with pink accents also applied to the wheel spokes. The theme continues into the interior where facia panels have been replaced with body coloured parts, the paddle shifters have also been painted as have the dial trims!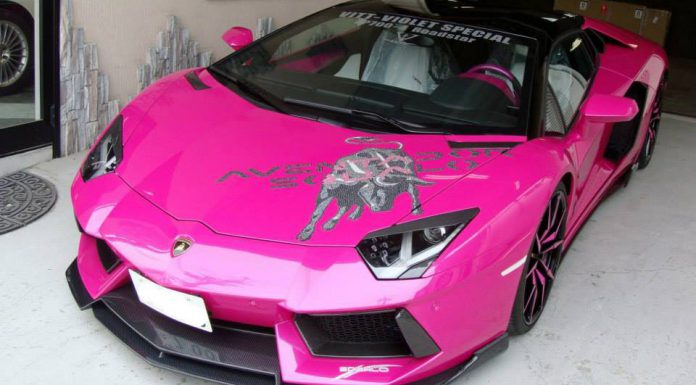 It is certainly unique and is most likely overkill too! Let us know what you think using the comments box below.