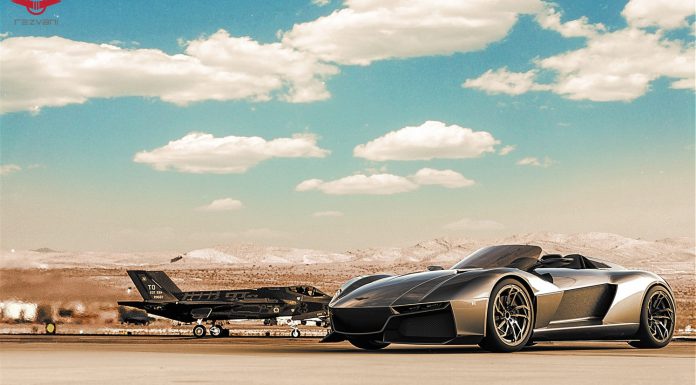 Following the recent unveiling of the eye-catching 2015 Rezvani Beast, the company has confirmed that production of the first customer car is underway.
Since the car was unveiled earlier this month, the legitimacy of the company has been drawn into question due to the numerous supercar start up failings of the man behind the brand. What's more, Rezvani has previously confirmed that it doesn't have a running prototype made so it seems a little bit strange that a customer car is already being made.
Nevertheless, the first example is said to be heading to a customer in Texas and this particular example will be the range-topping Beast 500, complete with a twin-charged four-cylinder reportedly delivering 500 hp. The engine will be created by DDM Works in South Carolina.
"We're very excited to begin work on our first customer car," says Rezvani. "It's only step one, but it's a big step that our team has worked hard to achieve. From this point on, we're going to let the car do all the talking."
Based on the Ariel Atom, the Rezvani Beast is basically a coachbuilt variant of the Atom but with a complete body and designed by Samir Sadikov, previously a finalist of the Ferrari World Design Contest. From a visual standpoint, the car looks quite exceptional with wheels clearly inspired by the twisting design from the Lamborghini Egoista and now mimicked by many aftermarket wheel manufacturers.