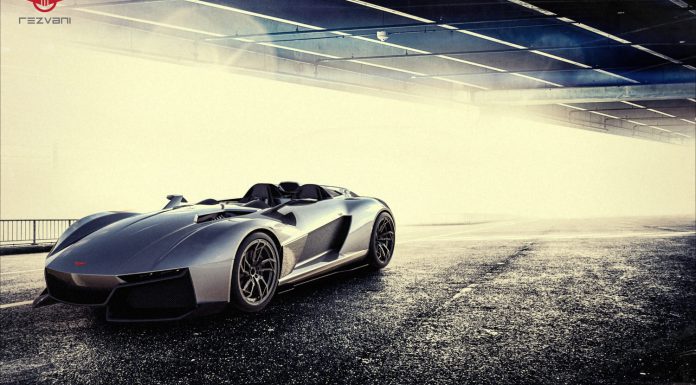 After releasing a series of teaser images, the Rezvani Beast has been officially unveiled. While it doesn't appear a real example of the car has been produced, the following renderings and details do paint a very exciting picture.
Based on the Ariel Atom, the Rezvani Beast is basically a coachbuilt variant of the Atom but with a complete body and designed by Samir Sadikov, previously a finalist of the Ferrari World Design Contest. From a visual standpoint, the car looks quite exceptional with wheels clearly inspired by the twisting design from the Lamborghini Egoista and now mimicked by many aftermarket wheel manufacturers.
Elsewhere, everything is unique from the low front end with the almost hidden headlights to the futuristic wing mirrors and curvaceous windscreen. At the rear, the car includes an aggressive rear diffuser, exhaust outlets and rear buttresses clearly inspired by the Porsche 918 Spyder as well as slim LED taillights.
Rezvani Motors says that in addition to offering the car as a complete package with the Ariel Atom structure and mechanicals, it will provide the conversions for current Ariel Atom owners at a reduced price.
Two different variants of the Rezvani Beast will be produced. The first is dubbed the Beast 300 and it features a 2.0-liter turbocharged four-cylinder engine delivering 315 hp and consequently, it can hit 96 km/h (60 mph) in a mere 2.9 seconds thanks to the mere kerb weight of 666 kg (perhaps this is why it's called the Beast!). The second, and more potent variant, is dubbed the Rezvani Beast 500. It features a 2.4-liter supercharged mid-mounted engine delivering 500 hp and should hit 96 km/h in 2.7 seconds.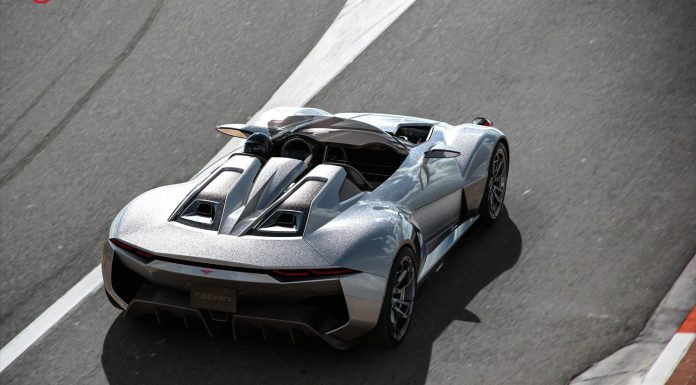 The engines will be created by DDM Works in South Carolina. When discussing the engines, DDM Works president Dave Michel said, "When the engine is built, the block is disassembled, and checked for defects, etc. Then the crank bearing surfaces are polished, the block is cleaned, bored, decked and prepped for the new high-performance parts.
The engine is assembled with all new parts — upgraded pistons, forged H beam rods, ARP studs, and optional clutch upgrades — and filled with a break-in oil for the first start. On the 500hp twin charge versions, stock cams are used and stock heads, although the head is disassembled, cleaned, pressure checked, surfaced and put together with new seals."
The standard retails price for the Rezvani Beast 300 is $119,000 while for the Beast 500, customers will have to pay at least $139,000. For those who already own an Ariel Atom, the upgrades can be completed for $49,000 for the 300 and $69,000 for the range-topping model.