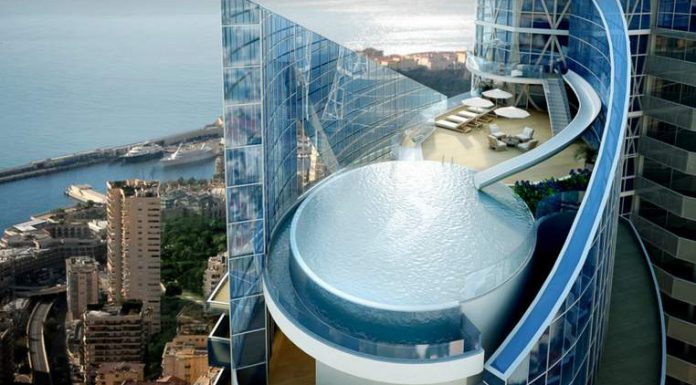 The Odeon Tower, currently under construction in the heart of Monaco, could spawn the world's most expensive penthouse.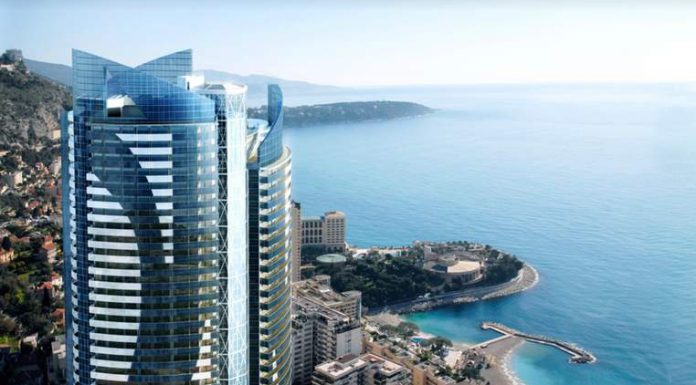 At 170 metres tall, the Odeon Tower is the tallest building in Monaco and features no less than 259 residences. However, it is the five-story, 3,300 square-metre Sky Penthouse which is drawing the most attention. When this insane penthouse hits the market later this year, the Sky Penthouse could list for 256 million euros (the equivalent of about $340 million in the U.S).
While the building is still in its final stages of construction, we know the Sky Apartment will feature floor to ceiling windows, private terraces, unrivalled views of Monaco and a circular infinity pool complete with water slide.
The Odeon Tower is actually the first high-rise to be built in the Principality of Monaco since the 1980s following the abandonment of high-rises in the area. The massive tower will feature 50 floors, be the 199th tallest building in the world and if built in France, would be one of its 10 tallest buildings.
Alongside what can be seen from Monaco's streets and the water, the Odeon Tower will feature 10 levels beneath the road level complete with 543 car parking spaces. Additionally, the tower will incorporate retail shops and officers as well as a wellness centre.