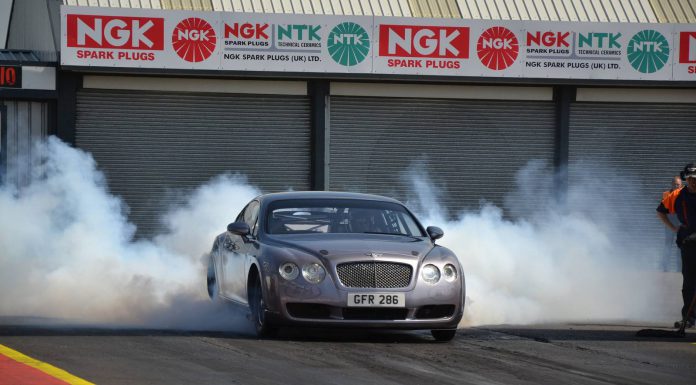 Santa Pod Raceway will be holding the first round of the FIA European Drag Racing Championships this weekend. One of the highlights will be a 3,082 hp Bentley Continental. Of course this Bentley Continental GT is fundamentally different to every other GT on the roads. For starters, it doesn't even feature the same W12 engine!
The Bentley drag racer is owned by Steve Neimantas, a 48 year old swiss watch repairer from Yorkshire. His machine features a 10.2 litre Chevrolet V8 engine with two huge turbochargers, a lightweight carbon interior and a steel body shell.It has cost £250,000 to produce and is expected to cover the quarter-mile in just seven seconds at a terminal speed in excess of 200 mph.
The car was built by Webster Race Engineering and the engine by Steve Morris Engines in the US. It will run alongside 200 other European drag racers at Santa Pod, hoping to clock the fastest time.
Of course, the cars won't be the only thing to see. There will be Monster Truck demonstrations, stunt teams, a Battle of Britain memorial flight, 2 seater dragster and Monster Truck Rides.