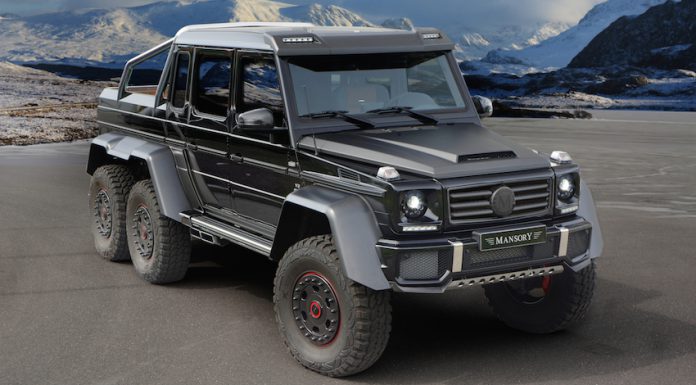 So far Brabus and most recently, Dartz, have created their own variants of the truly epic Mercedes-Benz G 63 AMG 6×6. Now, Mansory has released its modified G 63 AMG 6×6 with a selection of visual updates and powertrain improvements.
Typically, the G 63 AMG 6x6s 5.5-litre twin-turbocharged V8 engine delivers a potent 544 hp. However, Mansory weren't satisfied with that power and have installed new pistons, connecting rods, big end bearings, crankshaft, cylinder head and more including a new high-performance exhaust system. When it is all said and done, the Mansory G 63AMG 6×6 delivers a brutal 840 hp while torque has been limited to 1000 Nm.
Alongside these powertrain upgrades, Mansory have installed new headlights, a redesigned front grille and a modified bonnet to add that little extra bit of bite and animalism that is typical of creations from Mansory. A host of exterior features are now finished in carbon fibre including the mirror housings, engine side vents, rear diffuser and front skirt.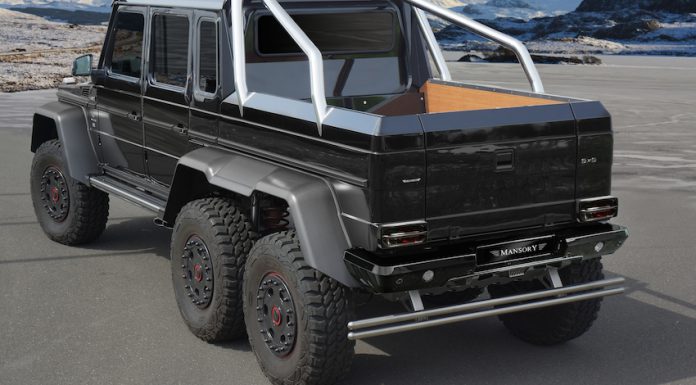 In addition to the engine modifications and the exterior changes, Mansory offers a host of upgraded parts for the interior incorporating many elements finished in carbon fibre.
The tuner has yet to reveal how much it'll be charging for these upgrades or how many G 63 AMG 6×6 owners will be heading for the changes.