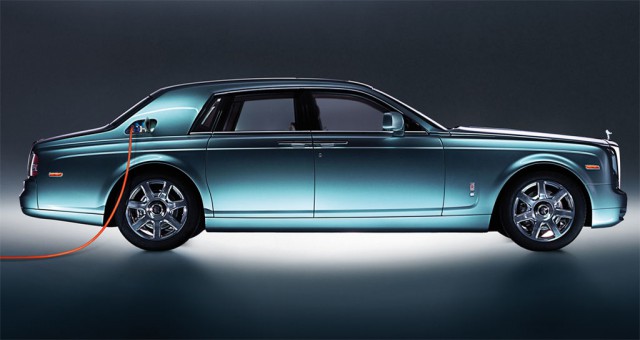 Rolls-Royce has confirmed that it is very interested in heading down the electric vehicle path in the future. While speaking with AutoExpress, the British company stated that electric cars are very true to the Rolls-Royce brand.
Rolls-Royce does have a bit of experience with electric cars after revealing the 102EX a couple of years ago. Now, with development prices for electric cars decreasing and impending strict emission standards around the world, Rolls-Royce will be just one of many manufacturer's forced to go down the plug-in hybrid or electric path in the coming years.
While discussing the electric 102EX Phantom Concept, Head of Bespoke Sales and Marketing for Rolls-Royce Richard Collar said, "We took their feedback very seriously and all our customers loved it. The electric powertrain is something very true to Rolls Royce, it's effortless, there's huge amounts of torque and it is perfectly quiet."
"We look at all the trends, the trend for hybrid and electric vehicles but the question we have to ask is, is this something our customers want?," he confirmed.
Importantly however, Rolls-Royce customers "don't accept compromise" and currently, the main compromise of electric cars is their range. However, with battery technology improving, high-end and heavy electric cars will certainly become more viable for brands like Rolls-Royce.
[Via Auto Express]