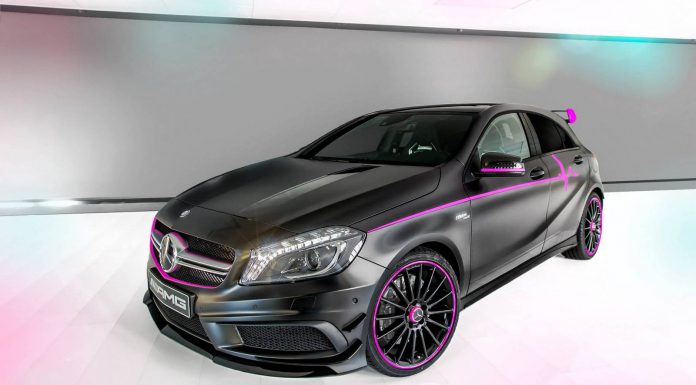 The Mercedes-Benz A 45 AMG, especially when equipped with the various aerodynamic parts from the Edition 1, is about as extreme as a hot hatch can get. With 360 hp being delivered by its potent 2.0-liter four-cylinder engine, the car is a real animal when you put your foot down.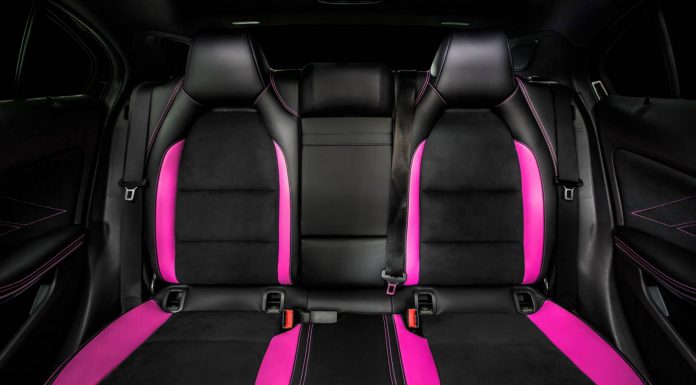 However, the AMG Performance Studio has decided to add a bit of femininity to the A 45 AMG and have revealed what it is calling 'Erika'. Created purely as a design exercise and not destined for production, the Mercedes-Benz A 45 AMG Erika consists of a host of new features differentiating it from the standard car.
Firstly, it is finished in a stunning shade of matte black and features bright pink pin stripping across the sides, pink outer rims for the wheels, rear wing endplates and front grille accents and centre caps.