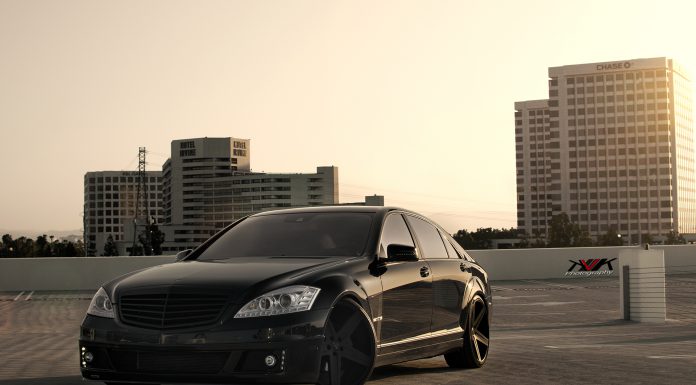 The Mercedes-Benz S550 is one of the ultimate luxury cars, and though cool, can sometimes seem boring when compared to other four-door luxury sedans. But this 2010 S550 by Brabus is completely different!
KVK Photography captured this Brabus S550 wearing a custom matte black set of 22-inch Giovanna wheels and with the car entirely blacked out, this S550 means business.
The Brabus package on this S550 includes a carbon front lip, custom S63 rear bumper with Brabus diffuser, Brabus carbon fenders, side skirts and interior.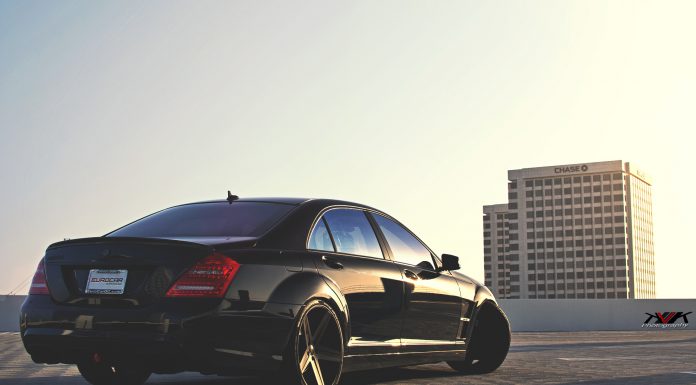 This special Brabus Mercedes S550 also sports a custom Brabus exhaust system with matte black tips to match the theme of the car. The trim pieces, hood and roof are wrapped matte black with the rest of the car painted pearl black – overall a very sinister look.
The car is currently for sale at Eurocar in Costa Mesa, California.