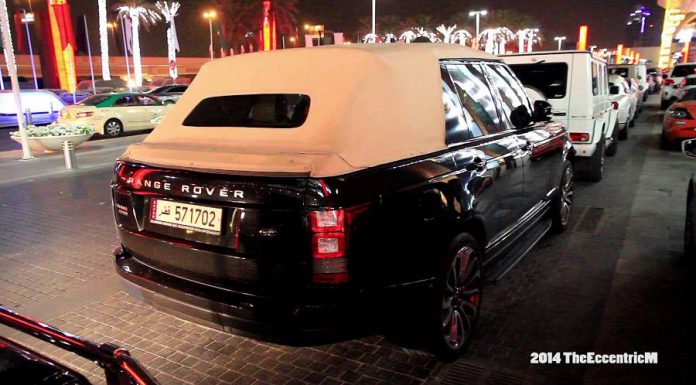 Chances are, if you were ordering the brand new Range Rover, an aftermarket convertible modification would be the last thing on your mind. For one cash rich arab sheik though that thought became reality.
This soft top Range Rover was spotted in Dubai by Mehran the Car Spotter. Based on the latest generation Range Rover, the car has been chopped from the midline to create a complete convertible. We're guessing the handling is somewhat compromised although the car is certainly unique!
[youtube]http://www.youtube.com/watch?v=jrqHhhZAMXE[/youtube]
Back in the 1980's rich Arabs were requesting crazy modifications to be made to the original Range Rover's. Some got convertible tops, others became stretch limousines or six-wheelers.
This one looks like it has been prepared by Newport Convertible Engineering in the UK. Lets hope we don't see so many of them!
[via Mehran the Car Spotter]