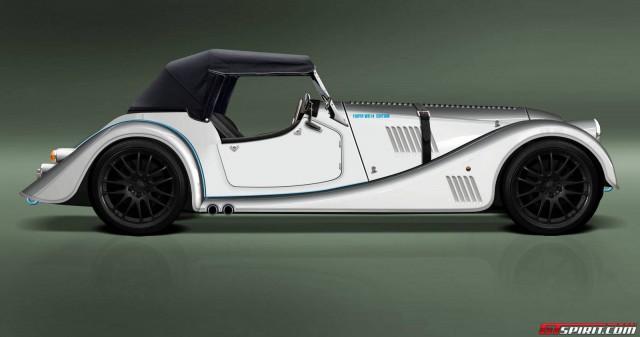 Things have been a little quiet over at Morgan recently. Today we heard news of their latest release, the Morgan Plus 8 Speedster. The eccentric British brand haven't changed the design by much. The car celebrates 100 years of Morgan manufacturing at their Malvern factory!
The Morgan Plus 8 Speedster is an evolution of the standard Plus 8. It features a modern 4.8 litre BMW V8 engine together with the option of a six-speed manual or a ZF six-speed automatic gearbox. Power is rated at 367 bhp with a top speed of 148 mph and performance from 0 to 100 km/h in 4.2 seconds.
Sceptics will be pleased to hear that this new car gets an aluminium chassis so it should feel very modern. Morgan boast that the Speedster boasts a power to weight ratio to rival any vehicle in its class.
Each Speedster comes with a comprehensive list of options and a series of eccentric styling features only made available on the 100 years celebratory models built during 2014. Cars will be produced starting in June this year with delivery during the summer. Price? From £69,995 including VAT + OTR costs.