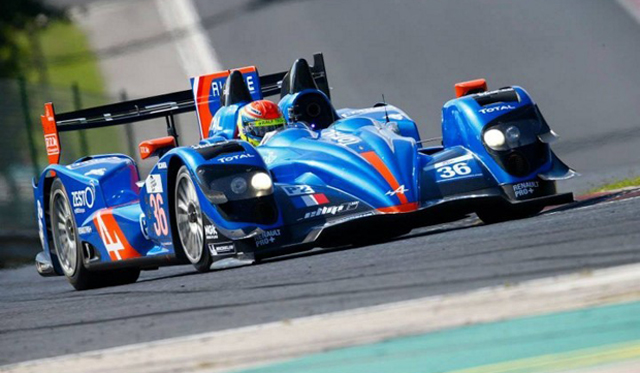 After making an epic return to international endurance racing last year, Alpine is back this year for the European Le Mans Series as well as the LMP2 category at the 24 Hours of Le Mans.
What was so impressive about Alpine's return to motorsport last year was that its car, the Alpine A450 LMP2, actually won the 2013 European Le Mans Series title and understandably, is favourite to achieve that same feat this year. Alpine came home victorious last year in the ELMS championship following a trio of podium positions with Nelson Panciatici and Pierre Ragues driving for the team. For the 24 Hours of Le Mans, Tristain Gommendy was added as the third driver.
However, the regulations this year are being shaken up. First off, races during the European Le Mans Series will run for four hours instead of three hours like last year. Consequently, three drivers will race the Alpine A450 LMP2 throughout the season. Nelson Panciatici will return and race alongside Oliver Webb and Paul-Loup Chatin.
Despite the incredible success Alpine had throughout last year's ELMS season, it didn't quite perform as well at Le Mans coming home a still very respectable 9th in the LMP2 class. As for this year, the team is aiming to finish on the podium.
The 2014 European Le Mans Series kicks off this weekend at Silverstone.